THE DAILY TELEGIRAFFE

"For the news you want to read (but no one else will print)"
Sunday, 20 August 2017 ~ Thom Yorke and Jonny Greenwood perform at a charity concert to benefit the Marche region severely damaged by earthquakes, raising funds to recover and restore the cultural assets which were destroyed.
"We have a long list of Radiohead songs, and we are slowly trying to work on what we could do without the other three members of the band. Fortunately, we have man tools available so we can fill the stage with piano, keyboards and guitars, moving between them to create a bond between these songs." -- Jonny Greenwood
1. Daydreaming
2. Bloom
3. Faust Arp
4. The Numbers
5. Arpeggi/Weird Fishes
6. Nude
7. Exit Music (For A Film)
8. I Might Be Wrong
9. Follow Me Around
10. Wolf At The Door
11. How To Disappear Completely (false start)
12. Present Tense
13. Give Up The Ghost (false start, broken string)
14. Cymbal Rush
15. Like Spinning Plates
16. All I Need
--- Encore 1 ---
17. Street Spirit
18. Pyramid Song
19. Everything In Its Right Place
20. No Suprises
21. Karma Police (Featuring Fabri)
---- End Of Show ----
"Ours is a little gesture to light up a light on the south of the Marche and the consequences of earthquakes. We chose to collaborate with the ArteProArte Association because out of this region many people think the problem is over, but there is still a lot of work to do and help." --- Jonny
[Yes, that's Thom with his hair long--Ed.]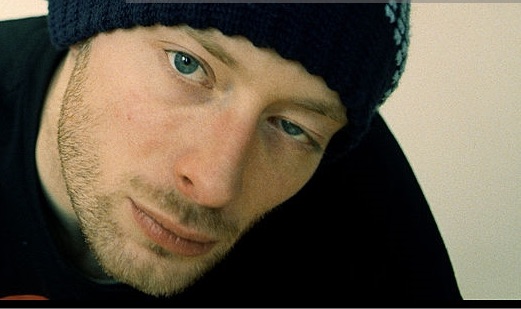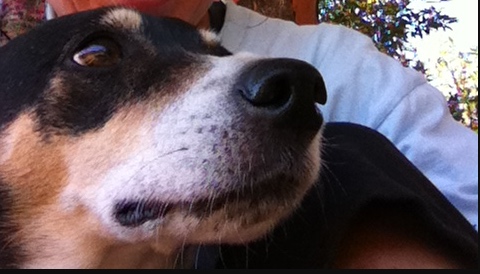 ". . . and in the end, we play some music." -- Thom Yorke July 19, 2017.
Give Up the Ghost. Radiohead. Berkeley. (Photo credit MPT)
Night 2 the band gave us many of the "quieter" Radiohead compositions, and "Give Up the Ghost" is a favorite gift of Thom's to a lucky audience. When a loop pedal got stuck, Thom quipped, "Oh, shheeeeeit." Jonny mischievously looped his remark and played it back with all of the Greek laughing along. This bit of organic silliness fit snugly with the open-hearted genuine connection of artists and audience members. Nothing like it, except maybe true love.
"I do solemnly swear that I will faithfully execute the Office of President of the United States,
and will to the best of my Ability, preserve, protect and defend the Constitution of the United States." --- The President's Inaugural Oath
"I hope you can let this go." ---- February 14, 2017, U.S. President Elect to FBI Director James Comey.
"OK we're gonna try this one. This is called "I Promise". Which basically we haven't played for 20 years. And it's 20 years since OK Computer came out. Normally, I don't think we're the sort of people that look back, but it seemed interesting when we did. What a bunch of nutters we were. And probably still are. One of the things—one of the crazy things we did--was not release this song, 'cause we didn't think it was good enough." --- Radiohead debut the unreleased "I Promise" on 7 June 2017, Night Two, Oslo.
(Thanks to Thomas Røst Stenerud, Block Art by Stanley Donwood)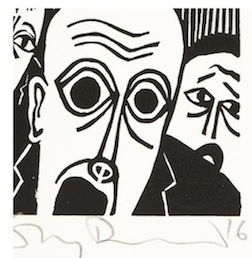 Let Down.
Early in the first leg of their 2016-2017 tour, Radiohead played "Let Down" for the first time in 10 years at Madison Square Garden.
Because, yeah, Let Down. Thom & Co. feeling the pulse of the world.
On the eve of the snap UK General Election called 5 weeks ago, Radiohead play it again in Norway.
&nbsp
Leaders from around the world maintained their resolve as the White House announced its intention to withdraw from the Paris Agreement.
President Emmanuel Macron of France extended an offer to Americans:
"Tonight, I wish to tell the United States: France believes in you, the world believes in you. I know that you are a great nation. I know your history, our common history. To all scientists, engineers, entrepreneurs, responsible citizens who were disappointed by the decision of the president of the United States, I want to say that they will find in France a second home." --- From the New York Times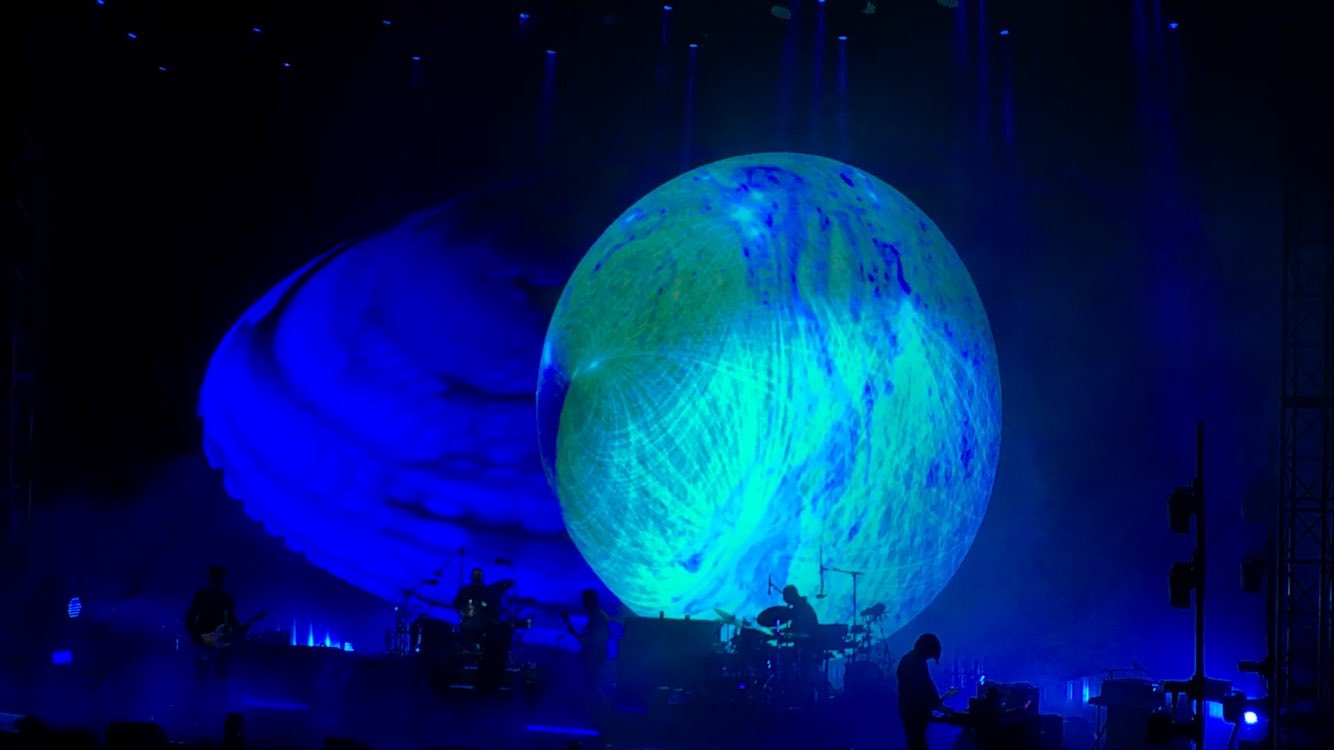 The Tourist. Radiohead. Berkeley.
Thom and company effervescent, connecting with both audiences. The two-night event was one/two of the best concerts I've ever experienced, even with the light rain on night one. Love my REI waterproof pants, I do. The crowd genuinely pumped, respectful -- a better audience more suited to absorb it all I can't imagine. After sitting on night one--with my whole family, a reprise of April 2012 in San Jose--night two I was transfixed in the pit on Jonny's side at the first step up. A sea of faces, Thom's brown cardigan (oh Berkeley) this year instead of elbow patches. The band was laid back, flowing, giddy, playful, intense, giving, receiving. Honestly. Just amazing.
The OK Computer funny business is official: 20th Anniversary Reissue. Artwork by Tchocky.

Warning artwork galore. "Cheap and eyecatching" -- Stanley Donwood
OK Computer OKNOTOK 1997-2017 (LP)
OKNOTOK features the original twelve track album, eight B-sides, and original
studio recordings of three previously unreleased tracks: "I Promise," "Lift," and "Man Of War."
All material on OKNOTOK is newly remastered from the original analogue tapes.
Artist: Radiohead
Genre: Alternative Rock
Release Date: 06/23/2017
Label: XL Recordings
Catalog Number: 868-2
Recording: Studio
Length: 53:21
Formats: CD , Vinyl
Note: 2CD
Credits
Radiohead: Recording Technician, String Arrangement
Thom Yorke: Guitar, Music, Vocals
Jonny Greenwood: Guitar, Music
Nick Ingman: Conductor
Ed O'Brien: Guitar, Music
Nigel Godrich: Balance Engineer, Recording Technician
Philip Selway: Drums, Music
Chris Blair: Mastering
Jon Bailey: Engineer
Chris Scard: Engineer
Colin Greenwood: Bass, Music
Gerard Navarro: Engineer
Stanley Donwood: Photography
Tchocky : Artwork
Adam Cummings: Guitar
"No President should fear public scrutiny of his program. For from that scrutiny comes understanding; and from that understanding comes support or opposition. And both are necessary. I am not asking your newspapers to support the Administration, but I am asking your help in the tremendous task of informing and alerting the American people. For I have complete confidence in the response and dedication of our citizens whenever they are fully informed.
I not only could not stifle controversy among your readers--I welcome it. This Administration intends to be candid about its errors; for as a wise man once said: "An error does not become a mistake until you refuse to correct it." We intend to accept full responsibility for our errors; and we expect you to point them out when we miss them.
Without debate, without criticism, no Administration and no country can succeed--and no republic can survive." President John F. Kennedy, New York City, April 27, 1961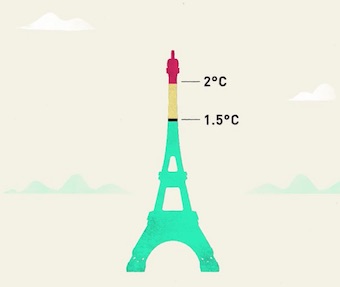 &nbsp 2017: To tell deliberate lies while genuinely believing in them, to forget any fact that has become inconvenient, and then, when it becomes necessary again, to draw it back from oblivion for just so long as it is needed, to deny the existence of objective reality and all the while to take account of the reality which one denies — all this is indispensably necessary." --- Nineteen Eighty-Four

Music is not a contest, but it's nice to see Radiohead's
2016 "A Moon Shaped Pool" get the love it deserves.
Radiohead's incredible 2016/2017 tour is unquestionably a
highlight of the past few years, not just this year.
Here, and more here, on the music page.
What's Up Art: More Stanley Donwood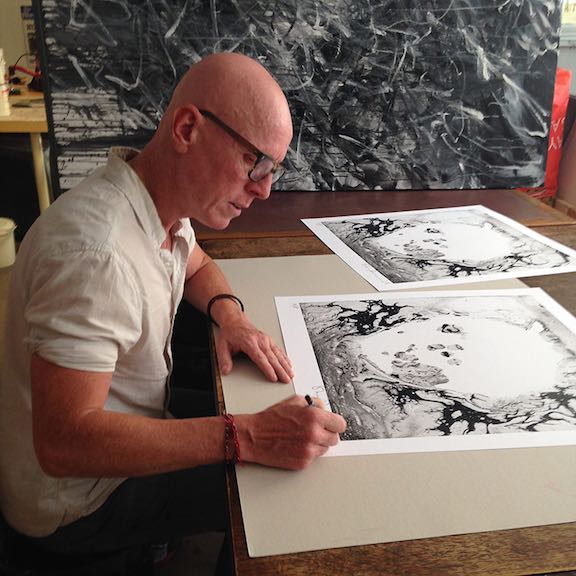 The Art of the King of Limbs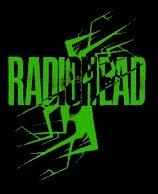 &nbsp Radiohead 2017 tourdates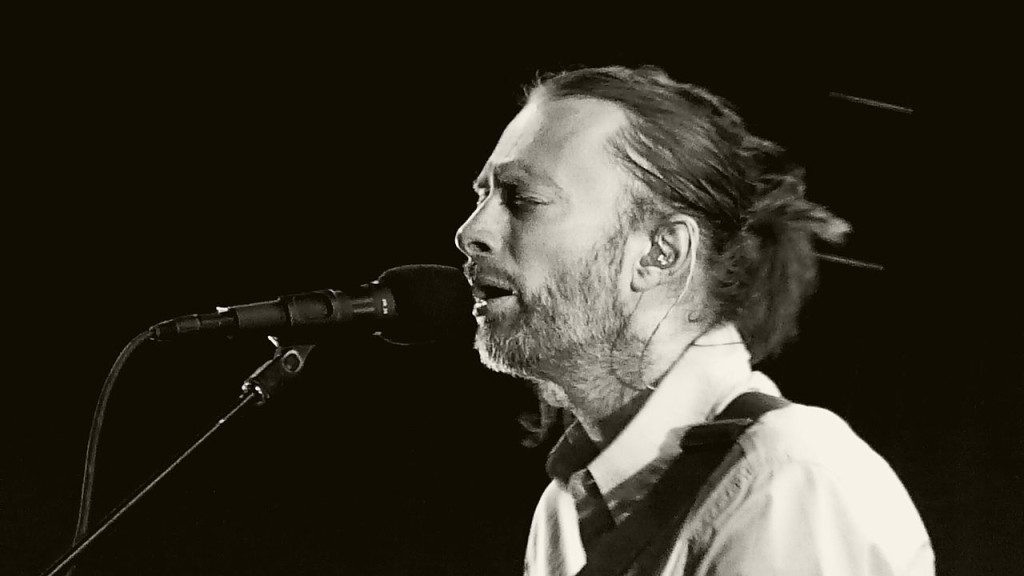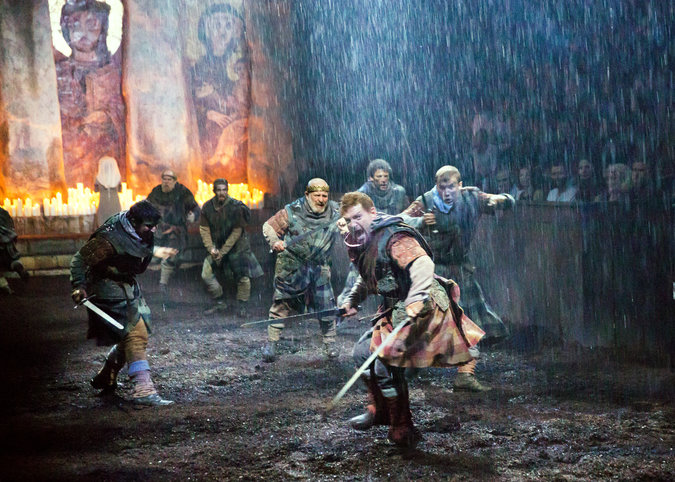 How Far Sir Ken Has Come: While yet he lives to say this thing's to do.

Supporting the Arts: Last year's 2015 Note of Thanks from RADA and Kenneth Branagh
What's Up Theatre: The Scottish Play -- Kenneth Branagh's Summer Spell in Manchester

Macbeth's run at the Manchester International Festival is unbearably short--but for those unable to attend, there is every
reason to believe that Branagh is in serious preparation for his film of the Scottish play. Long has he wished to bring it
to the screen, and his percolations have led to what he calls "anchor scenes". He's had several images and scenes
for Macbeth for some time, working on storyboards to further the process. For Branagh, the key
is the world in which the film will be set, from which everything flows.

According to the MIF program, "This tragic tale of ambition and treachery unfolds within the walls of an intimate
deconsecrated Manchester church." Brrrr. The choice of a former church for the infiltration of the
witchery and evil which rises up to confront and consume a man already chills the spine.

___________________________________________________________________

From a 1996 interview with Kenneth Branagh

KB: Shakespeare always denies sleep to his tragic heroes in moments of crisis, a spectacular example being Macbeth. In Macbeth he calls it "nature's balm... the cure for hurt minds." You don't get sleep because you are anxious.

CMM: Do you still feel daunted when you start a project, or when you arrive on the set for the first day of shooting?

KB: Getting sleep is a tough thing to do. It's a constant anxiety, and I'll go through various things: I'll take some sleeping pills, I'll take some herbal pills, I'll try to have a massage, or anything that will trick me into getting the sleep that is necessary. That's a crucial thing; it's a very Shakespearean thing. Shakespeare always denies sleep to his tragic heroes in moments of crisis, a spectacular example being Macbeth. In Macbeth he calls it "nature's balm... the cure for hurt minds." You don't get sleep because you are anxious.

CMM: As an actor or as a director?

KB: In both cases. As an actor because you are aware of a greater amount of expectation, particularly from yourself, in playing a role that is so open to interpretation, which relies so heavily on the personality of the actor. Whether it's Shakespeare or anything else, your try to find, in the current state of knowledge, what you think to be the sort of appropriate state of preparation to act well.

This is a constant mystery to me, because it changes all the time. It changes as you get older, you work with different people, it's a different project, you're having a bad day, you're having a good day, it worked yesterday when you had drank a cup of coffee before the take, but then a cup of coffee makes you forget your lines... You get anxious as an actor; and as a director, you're anxious for other people.

CMM: You've done Hamlet several times on stage, for different directors, and you've done a radio version. Was there a sense here, because this is a big-budget film, or because of your age, that this Hamlet was going to be your last crack at it, that this is the version that's going to fix it?

KB: Absolutely. "Time's winged chariot" was hurrying very near. What I tried to do was to convince myself, with many years of preparation, direct and indirect, experience in playing the part, with my own relationship with the part, with all the homework in the world done, that, in a way that couldn't really happen when I did Henry V, my obligation as Hamlet was, once that camera turned, to be as real and as natural and as truthful as possible in the moment, within the style of what we were doing, and to forget about all that information, forget about what you prepared. Julie Christie used to say to me, "You do it different every time, don't you?" I said, "If you say it different to me, I'll say it different to you." It's just however it comes out.

We've got to trust the work we've done. I don't believe in trying, on film, to repeat some loved moment from the theater, recreating something, repeating things --"I was terribly effective when I did the line like that." I like to try to give it away, and just, in that moment, to have worked up to the point where you might be able to leap off into some inspirational percentage, that you and the other actors might just catch something so that your scene and the performance sings a bit in that kind of mysterious way.

CMM: Can you give me an example from the film?

KB: The closet scene was different with Julie Christie than any time I had played it before. There's one specific scene -- it's a scene I like very much -- the "recorder" scene, with Rosencrantz and Guildenstern, after the play. We were in this tight space in this little theater we created, and the camera crew and everybody was saying, "You should break this up -- this shot here, this shot there -- let's block it so that we can cover it from six or seven different angles." And I said, "No, I feel that we should do this in one." I've always wanted that scene in the theater to go like some whippet; Hamlet is in a way at his least attractive, but he's also at his wittiest, with his extraordinary aggression against these two lads. We had everybody kind of cooking at the right time, and I thought the scene was funny and vicious.

We did a number of things in the film where we shot things in one, which puts some real flame under the actors. They get kind of nervous; it creates a kind of theatrical effect. It actually helped to create conditions, as I thought, that were conducive to bringing out that sort of extra under-the-skin kind of tingle that the audience can feel, I'm sure, when it's happening right in front of you, and you don't know what's going to happen next.

CMM: Are stage actors or film actors more receptive to that kind of approach?

KB: I find my best experiences are with people who do a combination of the two. What you do have from stage actors is an ability to learn three or four pages of dialogue, and to be able to come up with it zippily, and not need to do it line by line. If you've got actors who can remember it and are really on the tips of their toes about it, and they're also good film actors, then I think you get the best of both worlds. I sometimes feel frustrated when I want to do things with the camera and with the scene, which, I believe, essentially, gives the scene to the actors, and an actor can't sustain it for over a minute or so. But, what these [film] actors do have often is, in the moments they produce, an absolute, laser-beam radio-signal connection with the truth.

CMM: What's still out there that you want to do?

KB: In the not so distant future, if I have the chance to do them, Love's Labour's Lost and Macbeth. I want to do Love's Labour's Lost as a musical. I've always liked the play. It's very funny, very melancholy, very unusual, and has this peculiar Shakespearean magic in there, it really breaks your heart at the end, and it's also silly -- very, very silly.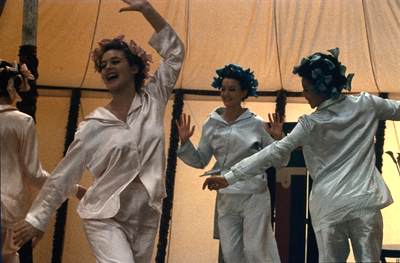 &nbsp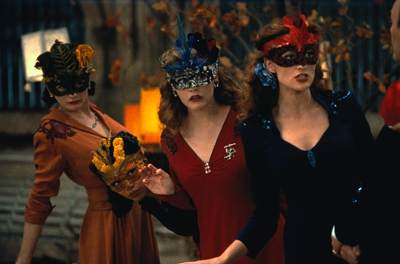 I find that I get an idea about the world in which it's set, the period if you like (though I try to make all our periods pretty loose), and then you just keep putting every scene and every character up against that idea to see whether it's going to limit it or work for that character. For Macbeth, it's witchcraft -- you really have to find a world in which you believe that witchcraft is in the air, that it's real. I want get a world going for the characters where the witchcraft really sends shivers down your spine, so that you know, when Macbeth knows, when he makes this pact with the devil's representatives, how very serious it is; so religion has to be very important. Then the marriage between Macbeth and Lady Macbeth -- that marriage has to be very carefully set. She says, "I have given suck," and yet they don't have children; is she older, is she younger? And it's Scotland. You get an idea, you get pictures. And these I find are "anchor pictures."

With each of those plays now, in terms of the development of a film, I've got several scenes in each (many more in Love's Labour's than in Macbeth) where I can see the film and hear it. I can see the dance routine in Love's Labour's Lost: I can see a fantastic library, a fantastic circular library, and a dance routine on skateboards (but it's not a set now; a version of skateboards), and with them going all the way around the ceiling. I can see the women on punts on a river.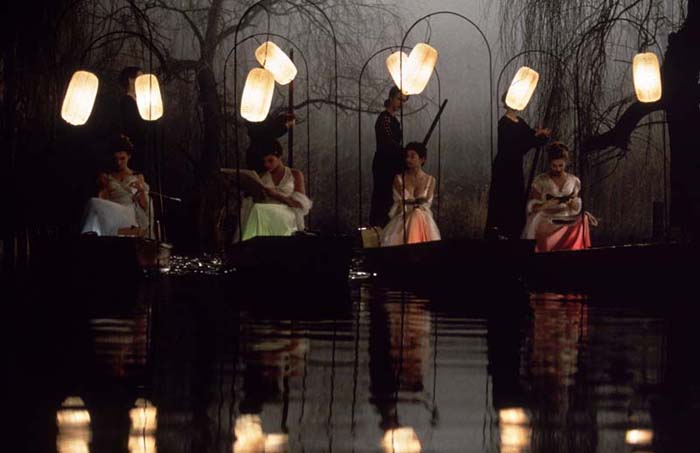 So I'm currently bashing away at those two plays. I carry copies of the plays with me (I've got them in my bag), and I'll sit and study a scene for a bit, and make notes, and work up some storyboarded images.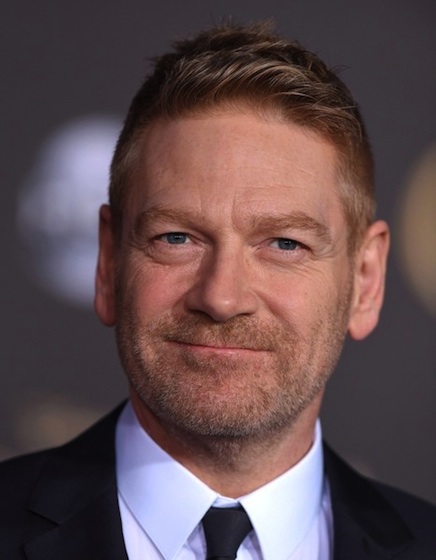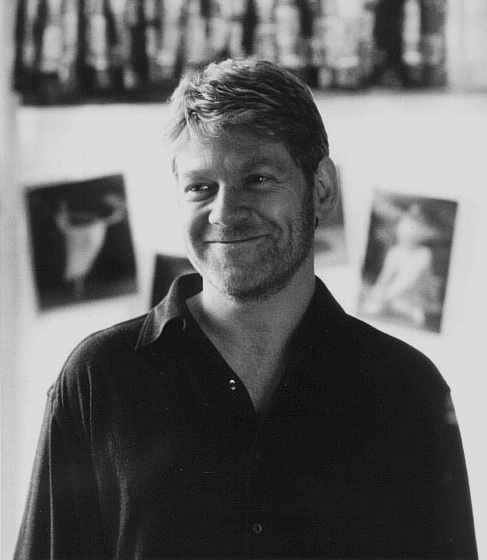 A 2016 Message of Thanks from Sir Kenneth Branagh

Happy New Year to all Ken Friends!

In the year in which I was honoured to be invited to join RADA as its President, it was particularly touching to witness once again your astonishing generosity on my birthday.

My very very grateful thanks for this magnificent contribution . The training of RADA students, (I can say very confidently having auditioned so many for our London season), is truly exceptional, and the Ken Friends make more of that available to even more with this incredible sum. Thank you so much.

That so many of you laid out yet more of your hard earned cash to see our work at the Garrick was really something. This season could not exist without you, and I hope that on stage or screen across this next year, you will enjoy the work to come.

I wish you all great happiness and health through 2016 and beyond, and I thank you once again for honouring my parents and my alma mater with such staggering generosity.

From across the footlights at the bottom of the Charing Cross Road,
Sincerely,
Your Friend,
Ken

What's Up Art: More Stanley Donwood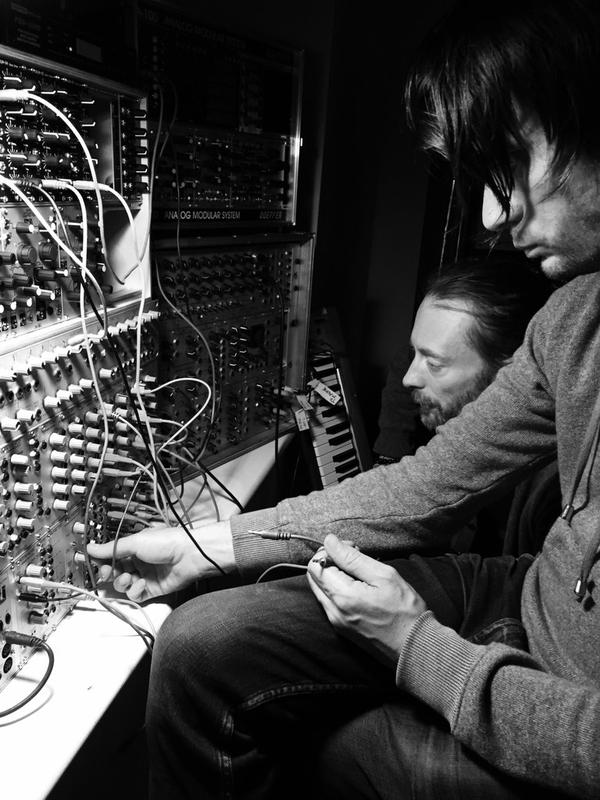 &nbsp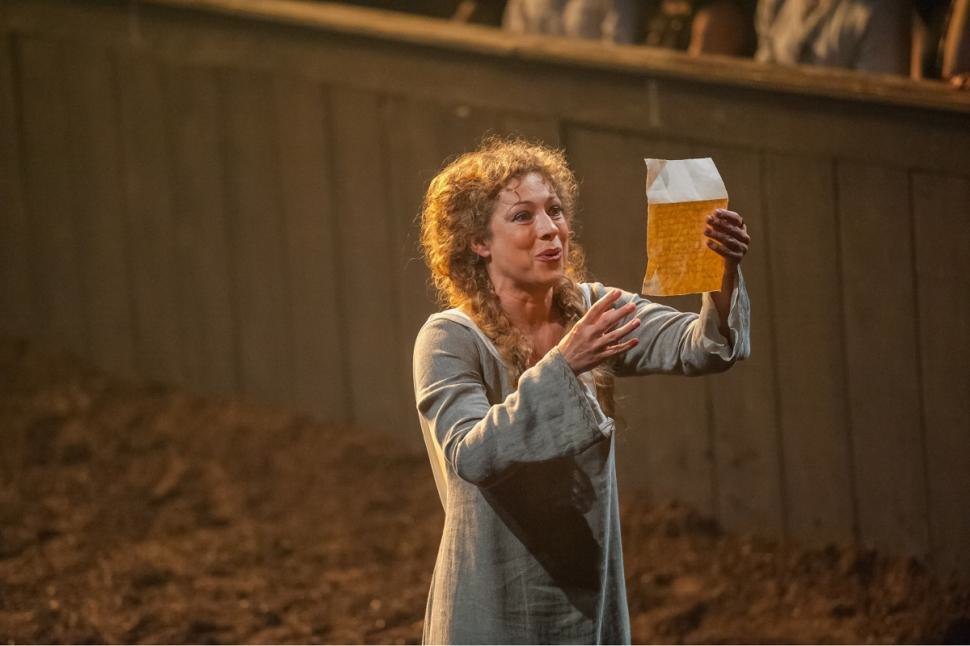 Macbeth Conquers New York: The Park Avenue Armory triumph for Sir Kenneth Branagh.

What's Up Stage Branagh was "born to play Macbeth" in "a thriller diller".

Kenneth Branagh and Rob Ashford co-directed this critically-acclaimed production of Macbeth for the Manchester International Festival in July 2013.

Our review of the sold out stage Macbeth in Manchester, UK is in at What's Up Stage.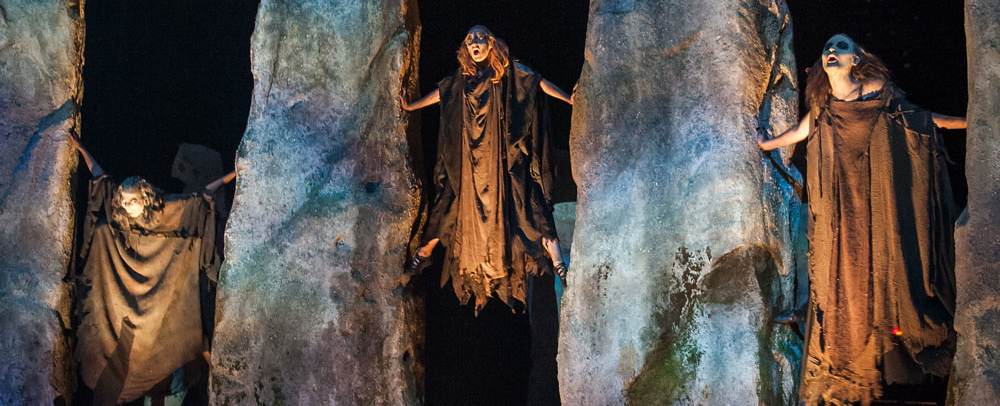 Macbeth--A short video about the production featuring Ray Fearon who played Macduff in Manchester. Richard Coyle takes that role in New York.
Jonny bowing for "Pyramid Song", Santa Barbara Bowl: it was raining but we forgot that . . .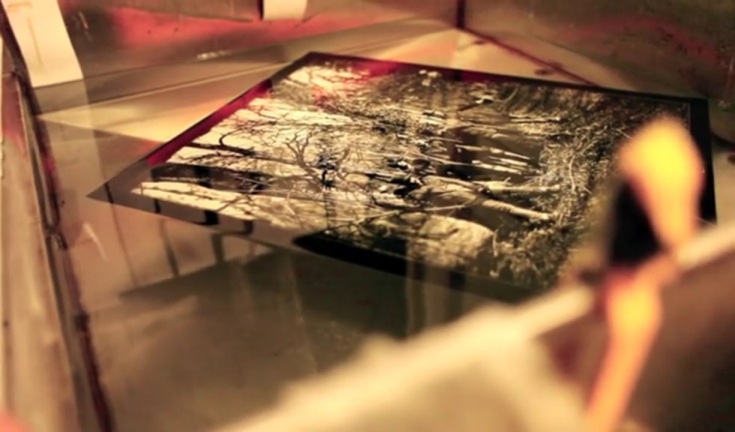 Radiohead: The King of Limbs

&nbsp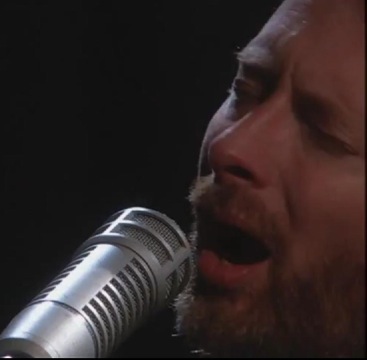 What's Up Music:

Radiohead - The Zen Album
The King of Limbs: Explore, Expand, Embrace
By Renie Pickman-Thoon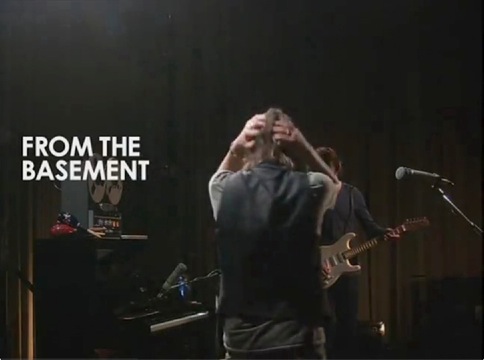 Radiohead - From the Basement 2011 - The King Of Limbs - photos and quickie review at What's Up Music.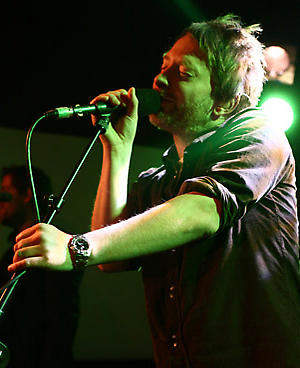 An excerpt from an interview with Kenneth Branagh by the Telegraph follows, where the actor/director discusses what makes him go.

'Not that I feel I need to justify it or explain it, but I know it wasn't about, "Hey, look at me",' Branagh says evenly of his early working life. 'It was about absolute enjoyment of what I was doing. I did not expect to be allowed to be an actor, to be allowed to eventually direct things. 'So really, frankly, for many, many years after that, there's still a kind of "pinch me I can't believe this is happening" thrill to it. There was an ebullience; there was an effusion. A sheer enjoyment of doing it. Maybe the work ethic was to do with justifying that one was worthy of that.'

But often, he adds, it was about fairness. If he ran his own theatre company, he could pay everyone the same money. If he made his own films and turned a profit, he could split it equally. 'Not rocket science,' he notes, 'but things I believed in.' He talks about In the Bleak Midwinter, his 1995 comedy, shot in black and white, about a small theatre company's attempt to put on Hamlet at Christmas. 'One of the greatest pleasures I had was when we had a screening on a Sunday morning in the West End. And most of the crew and cast came, including Joan Collins. I'd paid for the film myself with the money I made from Frankenstein, and we sold it at a profit. The books were completely open. And as they left the cinema that morning, we had all the envelopes laid out and we gave everybody a cheque – including Joan Collins, who nearly fell over. She said, "I've been in the businessÖ for a quite a long time, and this has never happened." She opened it and she said, "F***ing hell!" Because it was not inconsiderable.'

By now we have moved back to the Yellow Bird HQ and, sitting in the dining area, Branagh is drinking tea. 'I remember telling my dad about that and he thought that was bloody good. Because he used to tell me about Friday nights, Crown Pub, in Belfast, opposite the Europa [Hotel], in one of those booths – they'd finish work at three or four o'clock and he would be doling out the cash. It reminded me of that. So I was proud of that. I thought that was fair and that was sharing it out. And because I'd paid for that, I was able to protect the film. It didn't get snaffled up by all the ways and many means you can be shafted in our business. 'And there you go,' he concludes. 'It doesn't make me Saint Ken. But [the motives] can be as straight as that.'

Straightness, fairness and camaraderie: these are things that matter to Branagh. Also in the context of In the Bleak Midwinter he mentions the writer and director Richard Curtis: he was 'a big fan of my little comedy. When he need not have been, Richard was somebody who encouraged and was simply kind and enthusiastic. And smart and funny. That's one of those things in this business that you remember.' Thus, when I ask Branagh why exactly he had undertaken a comic cameo last year in Curtis's slight The Boat That Rocked, he replies that he was returning the favour. 'If Richard Curtis had asked me to walk off a plank into the ocean I'd have done so.'

'Ken genuinely loves the idea of everyone together in a team,' Curtis says. 'That egalitarian spirit, I think, is why he wanted to get on so much when he was young – just for the crack of it. He rang me up right before we began shooting The Boat That Rocked, and he said, "As a director, I know how scary the first day is – you've to get to know your costume person and your cameraman. So I want you to ignore me completely." He was on set for four days and he wasn't remotely precious or grand, just completely humble. And like a lot of English classical actors, such as Michael Gambon, Ian McKellen and Simon Russell Beale, he is very good at comedy.'

For Branagh, support and encouragement must go both ways. Daniel Radcliffe credits Branagh with pushing him in the direction of Equus: Branagh had the original idea for Radcliffe to star in the much-praised 2007 West End revival of Peter Shaffer's play. 'Ken was great because he was always looking out for possibilities of stuff we could be doing together,' Radcliffe recalls, adding that he originally suggested they do Rattigan's The Browning Version. Branagh oversaw early workshops for Equus. Meanwhile, Branagh has cast his Wallander co-star, Tom Hiddleston, in his next directorial project, Thor, starring Natalie Portman and Anthony Hopkins. It's another intriguing left turn in a consistently adventurous career, but at this early stage of production (filming begins in Los Angeles in the next few weeks) Branagh is contractually prevented from speaking about what, one imagines, will be a CGI-heavy Hollywood blockbuster comic-book adaptation. But he has been using his time in Sweden to research Viking mythology and visit Norway on fact-finding trips. So serious is he about the project that, last year, he handed over to Michael Grandage his planned directing of Jude Law in Hamlet – a huge theatrical undertaking that he had been preparing a year.

'I tried for a long time to see if I could do both [Hamlet and Thor],' he says, 'and I couldn't. And then I said to Michael and Jude, "What do you think?" You know, it was a difficult moment. You don't want to let anybody down. But honesty's the best policy.' For Branagh the prospect of making a Marvel superhero movie 'is just such an extra-ordinary adventure to go on. It doesn't happen every two minutes. And Michael and Jude said, "On your way, and enjoy it . . . '''

Back outside Ystad's swimming-pool, Wallander is slumping down the road. On the director's instruction Branagh does it three, four, five times. On each occasion, he stops beneath a tree. On one take he exhales heavily. Another, he stares up at the branches, eyes closed. Another, he seems almost catatonically numb.

These are the closing scenes of The Man Who Smiled. 'It's Wallander walking away from his job, basically,' Branagh explained. 'He's constantly been in turmoil about whether he wants to continue to be a policeman. And he appears to have decided not to be.' Over the three new adaptations 'he goes on an interesting journey, which is to really deeply question why he's a policeman and the price he pays, the personal price, in relation to death . . . '

For Branagh, too, the work is important, but not if it means losing yourself. 'I'd say that's from my parents. It's a basic Irish working-class thing.

I was working with a huge star not long before my father died, and he said, [in a broad Ulster accent], "You wanna watch him, I think he's forgot himself . . . "

'Now,' Branagh says with a smile, 'that's a cardinal sin for them. It's about simply remembering yourself and remembering what you're doing and to be in the here and now. And know who your friends are, and know the value of money – in as much as it isn't going to make you happy. Your health is really the greatest blessing you can ever have, and after that friends and family. 'And all of those things contain complexities and sophistications and plenty of stuff to keep your life interesting. But if it's about the spurious pursuit of the glittering prizes, you'll find that they won't give you a hug late at night.'

What's Up Art: Stanley Donwood, "Over Normal" at Fifty24SF Gallery, 218 Fillmore Street, San Francisco &nbsp Yeah, that Stanley Donwood.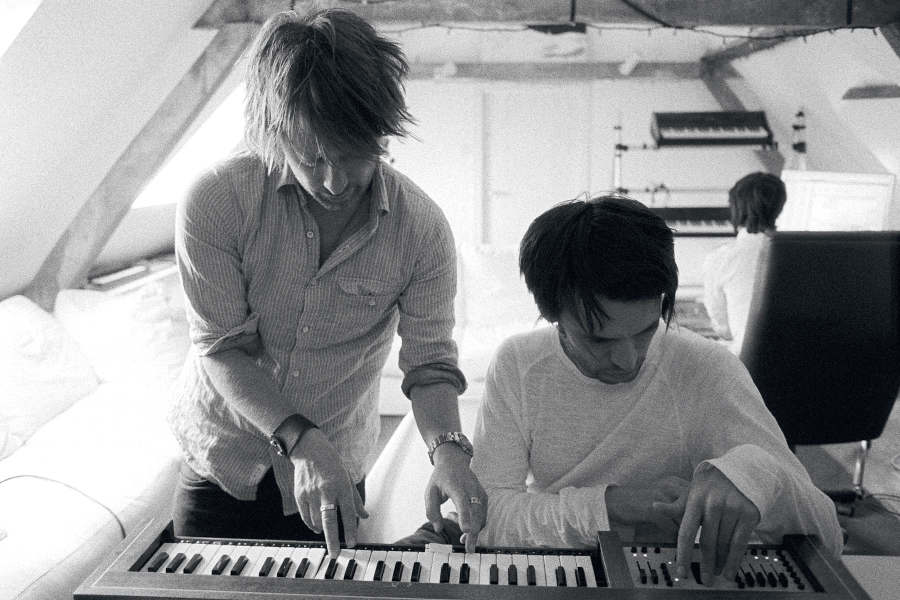 Atoms for Peace consists of musicians Beck drummer Joey Waronker, Radiohead producer Nigel Godrich,
percussionist Forro in the Dark lead Mauro Refosco, and bassist Flea from the Red Hot Chili Peppers.
The band wrapped a five-stop US tour in April 2010.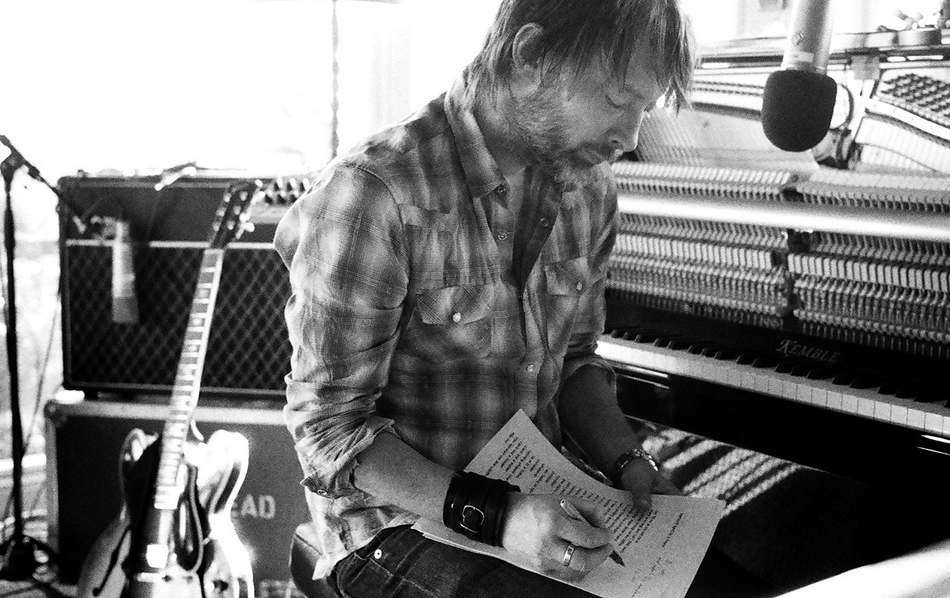 Brush Up Your Shakespeare

The Bard's New Profile Pic
&nbsp
Forget the Chandos portrait, and get ready to welcome instead "The Cobbe oil painting of William Shakespeare". According to Professor Stanley Wells, whose scholarly books related to Shakespeare are perhaps in their 524th editions, this newly-identified portrait (below) is as genuine as it gets. Visual and scientific dating evidence appear to affirm that Shakespeare had a handsome and intelligent face, and looked younger than his 46 years.
William Shakespeare, at 46, in a portrait painted in his lifetime. The latest in the search to discover the true likeness of the greatest Western writer in history. Shakespeare died in 1616, only 6 years after the portrait was completed.
On March 9, 2009, at the unveiling at Dartmouth House, in London's Mayfair, Professor Wells (on the right, above), the chairman of The Shakespeare Birthplace Trust, declared himself 90% certain the portrait is authentic as "the only lifetime portrait of Shakespeare".

Investigations were carried out by Professor Rupert Featherstone, director of the Hamilton Kerr Institute at Cambridge University which focuses on conservation of easel paintings, Hamburg University where they dated the oak panelling of the painting and Tager Stonor Richardson, which carried out infrared imaging. Mark Broch, curator of the Cobbe Collection also carried out painstaking research.

The painting will go on display at The Shakespeare Birthplace Trust in Stratford-upon-Avon on April 23, Shakespeare's birthday.

Compare this rendering, proven to have been contemporaneously created during Shakespeare's lifetime.

Excerpt from an interview with Kenneth Branagh in the Mainichi Weekly Online
20 July 2007

Q: According to your biography, you left Belfast when you were 9 to escape the Troubles. Do you think your experience of the conflict there influences your battle scenes?

A: I think it makes me aware of how easy it is for people to hate, rather than to love. I think it's a very exciting time in Northern Ireland right now. Politically, a massive, massive shift has occurred, and ancient hatreds have been put aside. I think an awareness of conflict and the need to resolve, the need for peace was very much part of my background. And this film [The Magic Flute, directed by Branagh] certainly is about the need for peace.

Q: What is your motto in life?

A: A good question. A hard question. It sounds like a cliche, but there is a line from Hamlet, at the end, where he says, "The readiness is all." In that context, it's probably about being ready for death, but I think it's a motto for me and it's about trying to be open in life, be open to experience, be open to situations and to people. And be ready, be ready to be surprised, sometimes be ready to be disappointed, be ready to be excited and be ready for anything. But be ready for things to change. Be active and positive. I suppose another way of saying the same thing would be: 'Anything can happen, enjoy it.'"

For more background on Branagh's film version of Hamlet, try The Readiness is All -- The Filming of Hamlet

Woody Allen as the Dane? Only by way of Billy Crystal.
Kenneth Branagh in David Mamet's "Edmond". Reviews and photos of Branagh at the National Theatre.

Offsite Offerings

Need Shakespeare? Check here for outside Shakespeare links.

Need a Shax monologue? Try the Monologue Archive.

Read Shakespeare here, at the Literature Network online.

Voices and Verses in Film: What are those poems and who wrote them?

Go to Page 2 of the Front Page

Go to Page 3 of the Front Page

Go to Page 4 of the Front Page

Features of the Daily Telegiraffe

What's Up: BOOKS Sarah Hatchuel, "Branagh and The Bard: A Companion to the Shakespearean Films of Kenneth Branagh"

What's Up: FILM Waking Will Divinely: Shakespeare in Love

What's Up: STAGE Kenneth Branagh's Macbeth

Back Issues:

&nbsp What's Up STAGE Rufus Sewell Takes on Macbeth


__________________________________________________________________________________

*** DID YOU KNOW? ***

NEW YORK - "Hamlet" was chosen as the greatest poem of the millenium in the New York Times Magazine millenium review!

LONDON (Reuters) - William Shakespeare was picked as Britain's "Man of the Millennium" by a poll of BBC radio listeners!

ENJOY . . . Chosen as the greatest poem of the millenium, Hamlet endures.

ENJOY . . . Who is the "Greatest Fictional Character in World Literature and Legend" - - one guess.
With the Austen lover's link.

ENJOY . . . Back issues of our features, indexed by subject on the front page, and on current feature pages.
ENJOY . . . Programme notes from the NFT's Branagh Retrospective, now added off of the Hamlet page.

ENJOY . . . Gertrude and Claudius, a book by John Updike, explores the new King and Queen.

ENJOY . . . Shakespeare in Less Than 10 Minutes Review of a video of restorations of the earliest surviving silent Shakespeare films from 1899-1911. Also, can you choose your five favourite Shakespeare films? Check your picks against Kenneth Branagh's choices.

ENJOY . . . Director Michael Almereyda's film "collage" of a knit-hatted Ethan Hawke as a Gen-X slacker. Our review of his Hamlet is here.

Almereyda does Denmark as a corporate prison. From the New York Times: Two Fortinbrases and the Ghosts of Hamlets Past. The last stage Hamlet of 1999 in New York becomes a photo album of Hamlets past, including Branagh, Olivier, and Gibson. Added: The New York Post muses on performing Hamlet.

ENJOY . . . Woody Allen, C'est Moi A French interview with Kenneth Branagh about working with Woody Allen.

ENJOY . . . ABC: Woody Allen, Kenneth Branagh, and Celebrity

ENJOY . . . Behind Celebrity's Curtain: An unabashedly editorial film review from the front office.

ENJOY . . . Glimpses of genius. In praise of HAMLET: Kenneth Branagh's film version captures the soul of Hamlet.


Also find on the Hamlet Page an interview with Kenneth Branagh (now with photograph) and an account of the London benefit screening of Hamlet, at which Branagh appeared.

ENJOY . . . The New York Times review of "Discovering Hamlet" a short film which documents Branagh's early take on the stage role under the direction of Sir Derek Jacobi.

ENJOY . . . Kenneth Branagh's interview at his NFT Retrospective, as conducted by the Guardian newspaper. Complete text, and complete Questions and Answers now available.

ENJOY . . . Billy Crystal does DeNiro working on Branagh's Hamlet, and a bit of his version of the Woodman doing the Dane.

USING THE DAILY TELEGIRAFFE

© 1998--2017 Daily Telegiraffe

The Daily Telegiraffe is a non-daily non-dairy publication, where Mel Brooks meets Jane Austen,
Woody Allen meets Thomas Hardy,and everybody loves Shakespeare. Coming up on 20 years.
If you can believe that.

WARNING!!!: Reading these articles has been known
to induce mild amusement and may become habit-forming.

. . . so tell your friends!

This publication is for entertainment only. Pages which contain our Big Ben icon
contain parody and fabrications intended as humourous commentary and witty jocularity.
Such page(s) may also include irreverent sarcasm, elements of irony, and assume a level
of intelligence on the part of the reader. We apologize for any inconvenience.

All proprietary and legal rights reserved. On the other hand, you've read this far,
and the Daily Telegiraffe believes that tenacity should be rewarded. Accordingly,
permission is hereby given to reprint, reproduce, and otherwise distribute any original
articles which appear herein, as long as the name of this publication is cited.

All items "From the Front Office" or updates thereof express our most serious concerns,
and constitute a growing portion of this publication. If things get better, you'll see less. Perhaps.
Meanwhile, we apologize for any inconvenience.

The Daily Telegiraffe also brings you "real deal" news and items, which can be found off of this front page.
The copyright for those items remain with the original creator(s) and no infringement is intended.

Send e-mail, comments, additions to reniept@hotmail.com or click here.