THE DAILY TELEGIRAFFE

"For the news you want to read (but no one else will print)"
Remember to love and cherish your family, in real ways, every day.
BRONX COLORS BOOSTING HYDRATING CONCEALER BHC06 - ORANGE
&nbsp The Trump-Ukraine Impeachment Inquiry Report
Report of the House Permanent Select Committee on Intelligence
Pursuant to H. Res 660 in Consultation with the
House Committee on Oversight and Reform and the
House Committee on Foreign Affairs

"Reminder" notes from the U.S. President to himself.
"The president has launched a coverup. That's why the president refuses to provide documents to this committee. This is not normal --this is not, and must never be. Whether you're Republican or Democrat every American believes no person is above the law. The President requested that Ukraine interfere in our 2020 election. This is a clear betrayal of the President's oath of office." -- Congressional Representative Peter Welch
"We followed the president's orders," Ambassador Sondland testified. "Everyone was in the loop. It was no secret."
"In the coming days, Congress will determine what response is appropriate. If the President abused his power and invited foreign interference in our elections, if he sought to condition, coerce, extort, or bribe a vulnerable ally into conducting investigations to aid his reelection campaign and did so by withholding official acts — a White House meeting or hundreds of millions of dollars of needed military aid — it will be up to us to decide, whether those acts are compatible with the office of the Presidency." -- House Intelligence Chairman Adam Schiff
Witnesses who have refused to comply with Congressional subpoenas:
1) Secretary of State Mike Pompeo
2) Acting Chief of Staff Mick Mulvaney
3) Energy Secretary Rick Perry
4) Former National Security Adviser John Bolton
5) Attorney General William Barr
6) National Security Counsel lawyer John Eisenberg
7) Presidential Lawyer Rudy Giuliani
8) Giuliani associate Lev Parnas
9) Giuliani associate Igor Fruman
10) Office of Management and Budget Russell Vought
Mark Sandy, a White House official working in the Office of Management and Budget (OMB), will testify in the impeachment inquiry if served with a subpoena by House investigators, according to a statement from his lawyer Barbara Van Gelder to the Washington Post. Mr. Sandy would be the first OMB employee to break the White House's blanket non-cooperation policy and could shed light on the motivation behind the Trump administration's decision to freeze nearly $400 million in military aid to Ukraine.
• Unlike OMB acting director Russell Vought and other political appointees in the White House, several of whom have defied congressional subpoenas, Sandy is a career official.
• The Washington Post reports that he was one of the White House staffers who raised questions about the aid freeze and that he was at one point responsible for signing documents that prevented the funds from going to Ukraine.
"Mr. Giuliani conveyed to Secretary Perry, Ambassador Volker and others that President Trump wanted a public statement from President Zelensky committing to investigations of Burisma and the 2016 election," Ambassador Gordon Sondland testifed. "Mr. Giuliani expressed those requests directly to the Ukrainians. Mr. Giuliani also expressed those requests directly to us. We all understood that these prerequisites for the White House call and White House meeting reflected President Trump's desires and requirements."
"Now I actually realize, having listened to his (Ambassador Gordon Sondland's) deposition, that he was absolutely right — that he wasn't coordinating with us because we weren't doing the same thing that he was doing. Because he was being involved in a domestic political errand. And we were being involved in national security, foreign policy. And those two things had just diverged. So he was correct. And I had not put my finger on that at the moment, but I was irritated with him and angry with him that he wasn't fully coordinating. And I did say to him, Ambassador Sondland — Gordon — I think this is all going to blow up. And here we are." -- Dr. Fiona Hill
"I hope you can let this go." ----February 14, 2017, 45th U.S. President to FBI Director James Comey.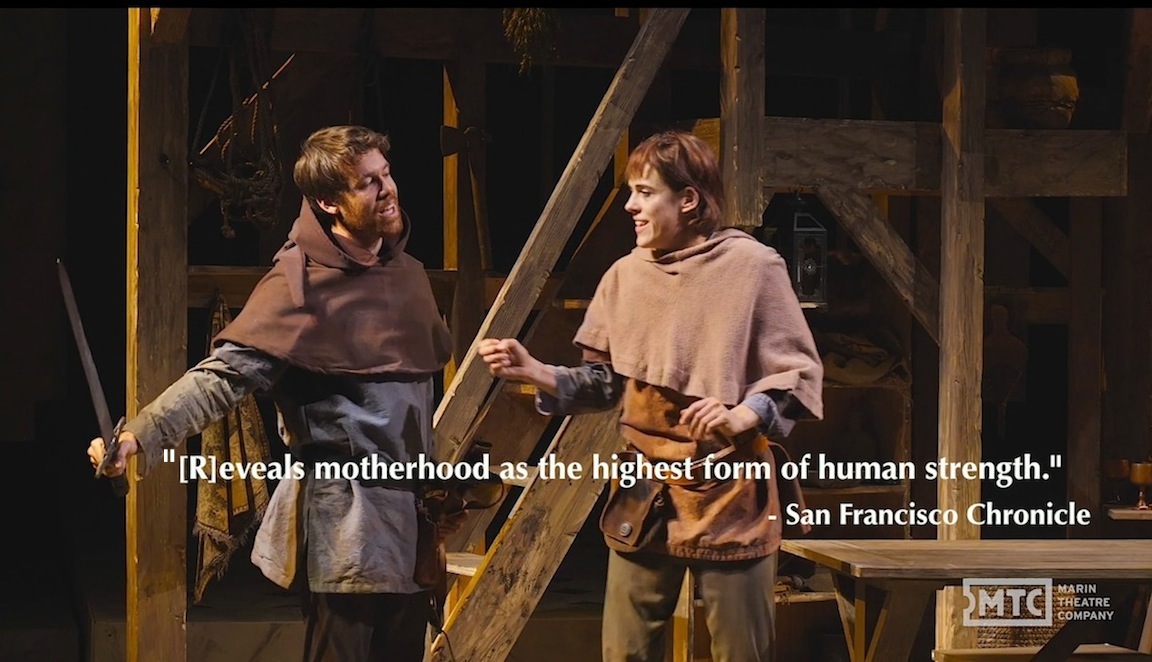 Scroll down for more on Jane Anderson's Mother of the Maid directed by Jasson Minadakis through December 15, 2019
Excerpt from opening statement of National Security Council official Dr. Fiona Hill:
"Based on questions and statements I have heard, some of you on this committee appear to believe that Russia and its security services did not conduct a campaign against our country—and that perhaps, somehow, for some reason, Ukraine did. This is a fictional narrative that has been perpetrated and propagated by the Russian security services themselves.
The unfortunate truth is that Russia was the foreign power that systematically attacked our democratic institutions in 2016. This is the public conclusion of our intelligence agencies, confirmed in bipartisan Congressional reports. It is beyond dispute, even if some of the underlying details must remain classified.
The impact of the successful 2016 Russian campaign remains evident today. Our nation is being torn apart. Truth is questioned. Our highly professional and expert career foreign service is being undermined.
U.S. support for Ukraine—which continues to face armed Russian aggression—has been politicized.
The Russian government's goal is to weaken our country—to diminish America's global role and to neutralize a perceived U.S. threat to Russian interests. President Putin and the Russian security services aim to counter U.S. foreign policy objectives in Europe, including in Ukraine, where Moscow wishes to reassert political and economic dominance.
I say this not as an alarmist, but as a realist. I do not think long-term conflict with Russia is either desirable or inevitable. I continue to believe that we need to seek ways of stabilizing our relationship with Moscow even as we counter their efforts to harm us. Right now, Russia's security services and their proxies have geared up to repeat their interference in the 2020 election. We are running out of time to stop them. In the course of this investigation, I would ask that you please not promote politically driven falsehoods that so clearly advance Russian interests.
As Republicans and Democrats have agreed for decades, Ukraine is a valued partner of the United States, and it plays an important role in our national security. And as I told this Committee last month, I refuse to be part of an effort to legitimize an alternate narrative that the Ukrainian government is a U.S. adversary, and that Ukraine—not Russia—attacked us in 2016.
These fictions are harmful even if they are deployed for purely domestic political purposes. President Putin and the Russian security services operate like a Super PAC. They deploy millions of dollars to weaponize our own political opposition research and false narratives. When we are consumed by partisan rancor, we cannot combat these external forces as they seek to divide us against each another, degrade our institutions, and destroy the faith of the American people in our democracy.
I respect the work that this Congress does in carrying out its constitutional responsibilities, including in this inquiry, and I am here to help you to the best of my ability. If the President, or anyone else, impedes or subverts the national security of the United States in order to further domestic political or personal interests, that is more than worthy of your attention. But we must not let domestic politics stop us from defending ourselves against the foreign powers who truly wish us harm.
I am ready to answer your questions."
Opening Statement from Gordon Sondland
Opening statement from U.S. Embassy official David Holmes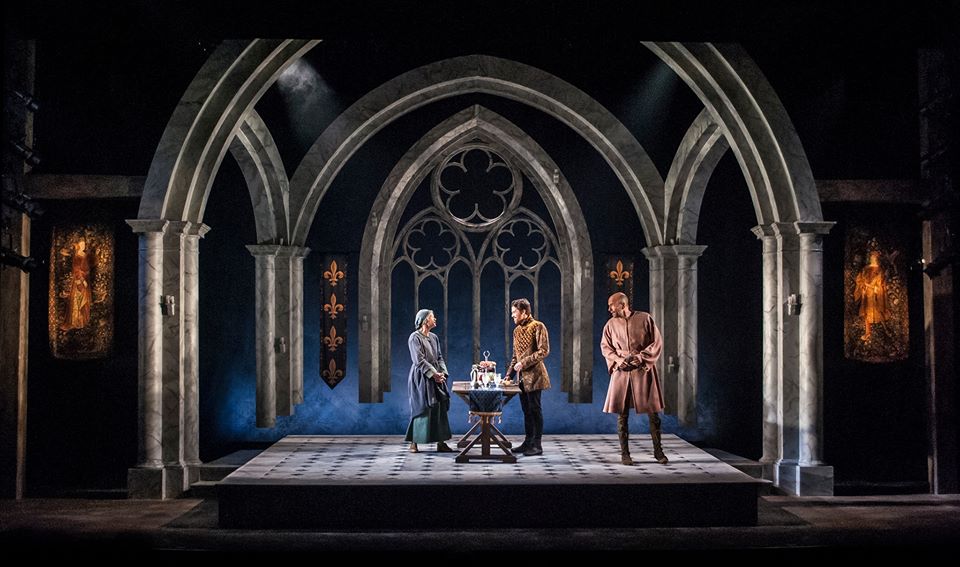 Marin Theatre Company presents the West Coast premiere of Mother of the Maid, directed by Jasson Minadakis.
Mother of the Maid
Playwright Jane Anderson had a suit of armor when she was eight years of age, being obsessed, as she calls it, with Joan of Arc. In what Ms. Anderson calls her most personal play, she imagines what happens to a family when a peasant girl in France follows an ultimately tragic path to a terrible end.
A country girl like Joan Arc (Rosie Hallet) will have no agency, no autonomy, and at best can hope to be married off to a suitable village boy. Instead Joan embraces a very different divine decree with ferocity and steadfast determination. Mother Isabelle Arc (Sherman Fracher) looms the threads that keep the fabric of her family connected. She prods, cajoles, erupts, tamps down, and smoothes the way. She launches 10 words for every silence of her husband. Though unschooled and unwise in the wider ways of the world, she is quick and able, a believer in God and God's will, and a mighty force. She is the every-mom.
Joan has a clear-eyed and no-nonsense father Jacques (Scott Coopwood) who suffers no fools. This includes his innocent teenage daughter whom he will protect against herself—by force if necessary. Joan has brothers, but Pierre (Brennan-Pickman Thoon) is the doting brother who horses around with her freely—indulging her to best her or engaging in sibling squabbling, giving and getting, but with the imprimatur that comes from being male. Pierre prefers mead and a good meal to daily manual labor; yet he's happy with his lot--it's only natural, for him. His parental remit to travel to court and protect Joan sees Pierre mature in manners and responsibility. The members of the Arc family know what's expected of them, in their relationships, in their village and they've accepted the terms of service, because that's just how it is.
Except for Joan. She will walk her mother Isabelle--who is compelled to support her daughter--right up to the portal of destiny, then through it.
Courage or folly? Do you give your young daughter the freedom she demands? What if she knowingly places herself in mortal danger? What are the ways in which we show love? Each family member will never be the same when the curtain falls.
Mother of the Maid at Marin Theatre Company, through December 15, 2019.
Cast:
Sherman Fracher: ISABELLE ARC
Rosie Hallett: JOAN ARC
Scott Coopwood: JACQUES ARC
Brennan Pickman-Thoon: PIERRE ARC
Robert Sicular: FATHER GILBERT
Liz Sklar: LADY OF THE COURT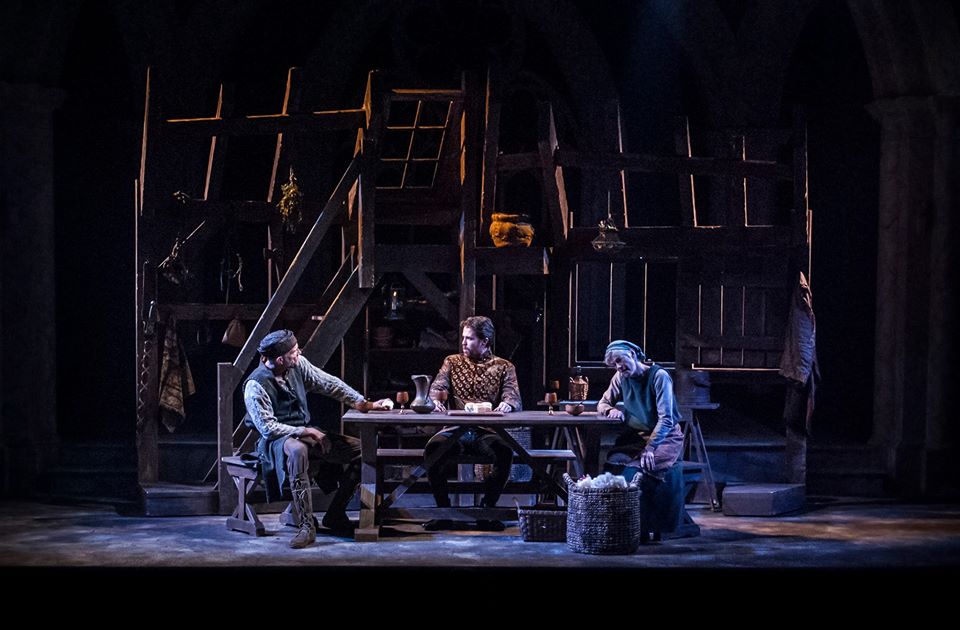 Opening 11/19/19 through 12/15/19. The play premiered on Broadway with Glenn Close in the principal role.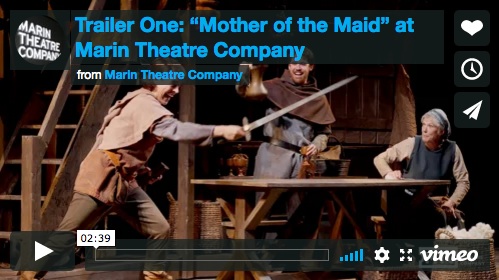 "These past few weeks have left us all with a profound sense of humility in the face of nature's destructive power.
For years, we operated under the belief that we could continue consuming our planet's natural resources without consequence.
We were wrong."
-----The Day After Tomorrow (2004)
""When they [Twentieth Century Fox studio executives] finally saw the movie, they had a little trouble with it," Roland Emmerich said. "They said, 'Oh, my God, there is no real happy ending.' It was there on the page, but it really hit them when they saw it. I said, 'Guys, I can't make this a happy ending because if humanity keeps going like this, there will be no happy ending.'"
From the Front Office: It's Clean Up Time
"The world's biggest polluters are nowhere near where they should be to draw down their emissions at a time when
the human toll of climate change is near impossible to ignore." Heavy duty gloves for the climate emergency.
And for cleaning out the toxin in the White House.
From the NYTimes:
"Roger J. Stone Jr., a former aide and longtime friend of President Trump, was found guilty on Friday of obstructing a congressional investigation into Russia's interference in the 2016 election in what prosecutors said was an effort to protect Mr. Trump.
Mr. Stone, 67, was charged with lying to the House Intelligence Committee, trying to block the testimony of another potential witness and concealing reams of evidence from investigators. Prosecutors claimed he tried to thwart the committee's work because the truth would have "looked terrible" for both the president and his campaign. The evidence showed that in the months leading up to the 2016 election, Mr. Stone strove to obtain emails that Russia had stolen from Democratic computers and funneled to WikiLeaks, which released them at strategic moments timed to damage Hillary Clinton, Mr. Trump's Democratic opponent. Mr. Stone briefed the Trump campaign about whatever he had picked up about WikiLeaks' plans "every chance he got," Jonathan Kravis, a lead prosecutor, said, but denied to congressional investigators that he did so.
Roger Stone was found guilty of all seven counts as charged.
The trial revived the saga of Russia's efforts to bolster Mr. Trump's chances of winning the White House at the same time that House impeachment investigators are scrutinizing Mr. Trump's efforts to pressure Ukraine, a foreign ally, for help with his 2020 election.
Unfolding in a courtroom just blocks from the impeachment hearing room on Capitol Hill, the case resurrected a narrative that dogged Mr. Trump's presidency until the two-year investigation by the special counsel, Robert S. Mueller III, ended last spring. Mr. Stone was accused of lying to the same House intelligence panel that is now leading the impeachment inquiry.
"The idea that history will always progress is a fantasy." -- Margaret Atwood 2018
"It's subtle but it seems to be speeding up, and we have to watch out. If it goes on like this and we can't compensate for the things that get lost, the island will soon be nothing but absences and holes, and when it's completely hollowed out, we'll all disappear without a trace." -- The Memory Police by Yoko Ogawa
"An appreciation of the transience of things, and the concern to rescue them for eternity, is one of the strongest impulses in allegory." -- Walter Benjamin
"We are often unable to conceptualize the true magnitude of certain inevitable losses. Even when regularly confronted with the most concrete and urgent sort of reality—that we have less than a year and a half before the planet's climate is irreversibly headed toward catastrophe, for example—we tend, like the people in Ogawa's novel, to forget." -- Jia Tolentino
From the Front Office to rational people everywhere and to the Rest of the World: SORRY
Sorry for the unmitigated disaster that is ruining the United States of America, and for the moral vacancies who lie for him.
Sorry that they are in denial and refuse to help meet and reverse the global scourge of climate destruction.
Sorry, science that you are ignored and disrespected.
Please know that a majority of us still support the Paris Accord and will work and vote for a sustainable future.
COP25 in Madrid, Spain
"I think we've reached a crisis point. I hope it will be our final crisis point where we actually allow the anger and frustration that's inside of us to come to fruition. To speak. We need to wake the f*ck up. Once we wrestle the wheel off the maniac – maniacs – trying to drive us off a cliff, I'm optimistic. I really do think right now we're seeing the people at the wheel for what they are and it's only going to snap us awake. I hope so."
----Thom Yorke of Radiohead
Repayment to Trump lawyer Michael Cohen for hush monies paid to silence the adult film star affair which would adversely influence the candidacy of Trump for Presidential Election.
The check is personally signed by the president.
Beware the hate-monger. Beware the fear-monger. Beware the bully who demands that you do what he says, or else. Beware the wheedler who shrugs off accountability as he whines for favors and brags of influence. Beware the deal too good to be true. Beware its dealer. Beware the abuser-in-chief.
"The word power has two different meanings. There is power to: strength, gift, skill, art, the mastery of a craft, the authority of knowledge. And then there is power over: rule, dominion, supremacy, might, mastery of slaves, authority over others." -- Ursula K. Le Guin, afterword (2012), The Tombs of Atuan (1970)
Updated 14 October 2019 What's Up Books: Margaret Atwood. (No Adjectives Need Apply.)
Congratulations to Margaret Atwood, one of the shining literary voices of modern literature. Atwood's sequel "The Testaments" released September 10, 2019, has won the Booker Prize. With an announced first printing of 500,000 copies, "The Testaments" sold more than 125,000 copies in its first week in the United States alone, the best opening day sales of any book in 2019.
Fifteen years after Offred steps into the unknown come the explosive testaments of three female narrators from Gilead.
Atwood's grim near future of Gilead is what has become of the dis-United States in "The Handmaid's Tale."
"Ordinary, said Aunt Lydia, is what you are used to. This may not seem ordinary to you now, but after a time it will. It will become ordinary."
--- The Handmaid's Tale, p. 33. Margaret Atwood.
"Back in 1984, the main premise seemed -- even to me-- fairly outrageous. Would I be able to persuade readers that the United States
had suffered a coup that had transformed an erstwhile liberal democracy into a literal-minded theocratic dictatorship?"
----- Margaret Atwood, March 19, 2017, in the New York Times. Atwood has authored over 20 works of fiction, including "The Handmaid's Tale", written in 1984.
"The weapons
that were once outside
sharpening themselves on war
are now indoors . . . . " --- Margaret Atwood
"There are forces moving around behind the scenes that, to me, are the same in America and the same in Britain. I can't help feeling that the reason we're being distracted with a couple of clowns on either side is directly because certain people want us to be focused on a concept of our own self-destruction, rather than looking outward and thinking there's a much bigger problem here. You know, we're arguing about who said what to whom while ice sheets are melting, while alarm bells are going off. And I can't help thinking that's deliberate." -- Thom Yorke, 29 September 2019.

Excerpt from the Washington Post
"Our destiny is intertwined" with the plants and animals we share the planet with. We can't survive on this planet without the services that wildlife and plants provide for us — pollination, water and soil cleaning, pest control, oxygen."
Excerpt from the Washington Post:
"Scientists found that the planet is on pace for one of its hottest years, and the data all but guarantee that the period from 2015 to 2019 will go down as the warmest five-year period on record.
"July has rewritten climate history, with dozens of new temperature records at [the] local, national and global level," Petteri Taalas, secretary general of the World Meteorological Organization, said in announcing the month's historic implications. "This is not science fiction. It is the reality of climate change. It is happening now, and it will worsen in the future without urgent climate action."
Four years ago in Paris, world leaders committed to doing all they could to prevent the globe from warming more than 3.6 degrees Fahrenheit (2 Celsius), with the goal of keeping warming to no more than 2.4 degrees Fahrenheit (1.5 Celsius), compared to preindustrial levels.
But the commitments that countries made in Paris are far too modest to meet those targets. Last week, as the head of the United Nations recognized the likelihood that the world had just experienced its hottest month on record, he pleaded with national leaders to summon the will to take the kind of aggressive action that could put the globe on a more sustainable trajectory.
"This year alone, we have seen temperature records shattered from New Delhi to Anchorage, from Paris to Santiago, from Adelaide and to the Arctic Circle," Guterres said. "If we do not take action on climate change now, these extreme weather events are just the tip of the iceberg. And, indeed, the iceberg is also rapidly melting."
Increase Your Climate Ambition Mates!
'The Emissions Gap Report' finds that national pledges will only lead to a third of the emission reductions required to be on the least-cost pathway for the goal of staying well below 2°C, noting that "the gap between the reductions needed and the national pledges made in Paris is alarmingly high. It concludes that full implementation of current Nationally Determined Contributions (NDCs) will likely lead to a temperature increase of at least 3°C by 2100, and recommends that governments increase their ambition when revising their NDCs in 2020.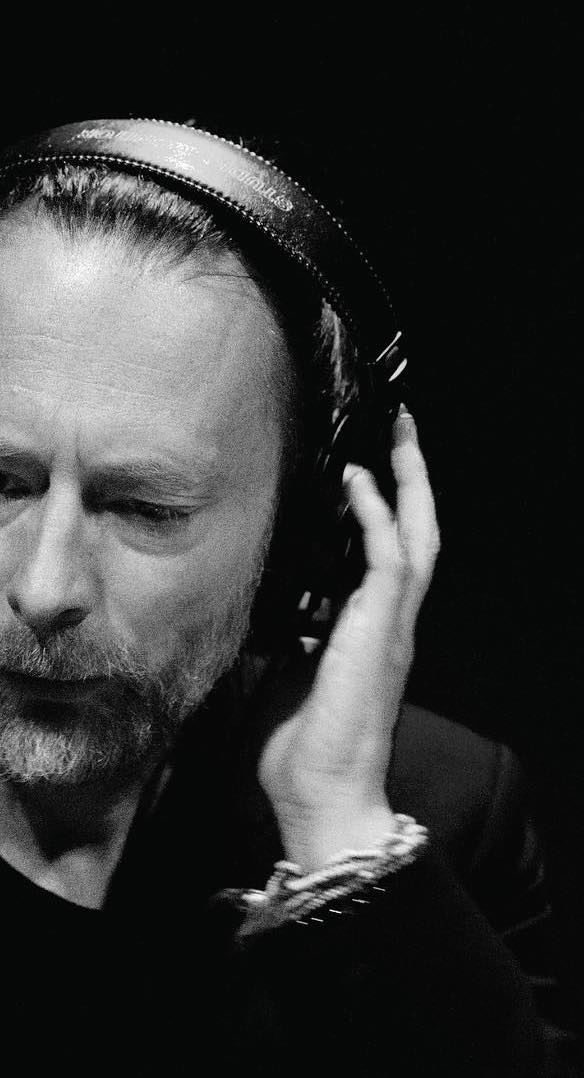 From the Front Office To the White House:
We the many people who live in and care for the United States of America
We who believe, look, work, cook, dance, love differently
We who are the writers, reporters and chroniclers of democracy's missteps and advances
We who research the facts in science
We who will preserve, protect and defend the Constitution, the rule of law, and civil rights
We who will fight for everyone to have a safe, healthy life, free from misogyny, from race and gender hatred and from sexual abuse
We who can see, plainly, what has usurped the office of the President and Commander in Chief, with a total disregard for our institutions, our laws, our tradition of educated governance, respect for differing opinions, and the truth:
We are *not leaving*.
"One spring there were no leaves, but they stood there as if expectantly, their limbs almost to the ground, miming their perished fruitlessness." -- Marilynne Robinson, "Housekeeping"
"No President should fear public scrutiny of his program. For from that scrutiny comes understanding; and from that understanding comes support or opposition. And both are necessary. I am not asking your newspapers to support the Administration, but I am asking your help in the tremendous task of informing and alerting the American people. For I have complete confidence in the response and dedication of our citizens whenever they are fully informed.
I not only could not stifle controversy among your readers--I welcome it. This Administration intends to be candid about its errors; for as a wise man once said: "An error does not become a mistake until you refuse to correct it." We intend to accept full responsibility for our errors; and we expect you to point them out when we miss them.
Without debate, without criticism, no Administration and no country can succeed--and no republic can survive." President John F. Kennedy, New York City, April 27, 1961
"Yikes." -- Roz Chast
"The glaciers were eternity." Ok (Okjokull) Not Ok.
From the Washington Post
New Federally Funded Health Clinics Narrow Options and Counseling - Women's Education and Abortion Rights silenced
Planned Parenthood which provides services to about 4 million low-income women and girls is at risk of losing that funding because of a recent rule change that requires abortions be delivered in separate places than family-planning services and bars directive counseling that mentions abortion.
HHS officials announced back on July 15 that they would start immediately withholding funds from clinics that do not comply with several provisions. A two-page guidance released late Saturday extended that deadline to Sept. 18. Clinics have until March 4 to ensure operations related to abortion are physically separate from non-abortion services. [Why? First to make it difficult to provide abortions to women seeking them, and second, to stigmatize the patient and the provider. You could even argue, without much cynicism, that it makes abortion providers siloed targets for "pro-life" violence.--DT Ed.]
Historically, Title X grants have been used to fund clinics that provide a broad range of family planning options, including condoms, birth control pills and intrauterine devices (IUDs). Although taxpayer funds could not be used for abortion services, the clinics have provided referrals and counseling about continuing a pregnancy as well as terminating one. "Crisis pregnancy centers" — which have been criticized by mainstream medical groups as deceptive because of their opposition to birth control and abortion — did not apply for funds or were rejected by past administrations.
Not anymore.
Operated by the California-based Obria Group, new federal health centers appear to be modeled after faith-based crisis pregnancy centers, designed to persuade women to continue their pregnancies, but with a twist: Obria's clinics encourage young clients to use online apps, developed with funding from religious conservatives, to "move them away from sexual risks as their only option in life, to an option of self-control."
The Department of Health and Human Services granted $1.7 million to Obria in fiscal year 2019, with the possibility to be renewed for two more years for a total of $5.1 million — part of a larger effort by religious conservatives in the administration to restrict women's health-care services by promoting traditional marriage and encouraging "alternatives" to hormonal birth control (such as birth control pills) and abortion.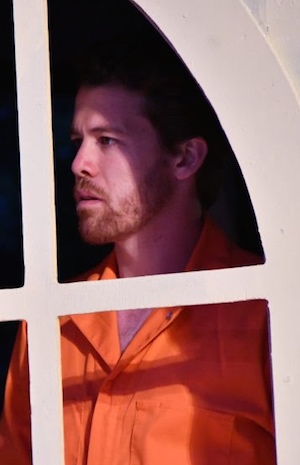 William Shakespeare's "Measure for Measure", a new 2019 production from Marin Shakespeare Company, directed by Robert Currier.
Brennan Pickman-Thoon as the unjustly incarcerated Claudio.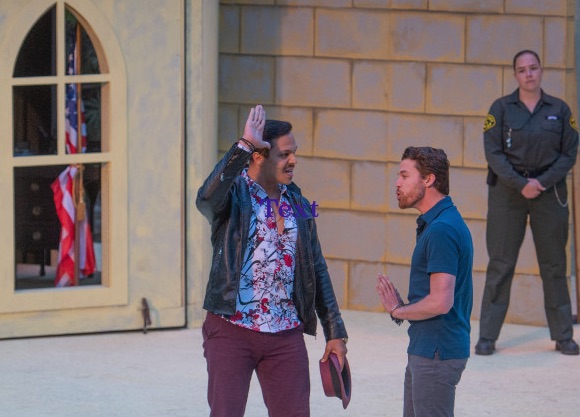 Glaciers are melting, shrinking, retreating. Disappearing. We as a species are destroying them with the global warming we cause from greenhouse gas emissions.
The world's roughly 150,000 glaciers, not including the large ice sheets of Greenland and Antarctica, cover about 200,000 square miles of the earth's surface. Over the last four decades they've lost the equivalent of a layer of ice 70 feet thick.
Most of them are getting shorter, too. Some have shrunk to nothing: Smaller glaciers in places like the Rockies and the Andes have disappeared. Even if greenhouse gas emissions were sharply curtailed immediately, there has already been enough warming to continue shrinking glaciers around the world.
This great global melting contributes to sea level rise. It affects production of hydroelectricity. It leads to disasters like rapid, catastrophic floods and debris flows. It alters rivers and ecosystems, affecting the organisms that inhabit them.
From the Washington Post
"Ice is melting in unprecedented ways as summer approaches in the Arctic. In recent days, observations have revealed a record-challenging melt event over the Greenland ice sheet, while the extent of ice over the Arctic Ocean has never been this low in mid-June during the age of weather satellites.
Greenland saw temperatures soar up to 40 degrees above normal Wednesday, while open water exists in places north of Alaska where it seldom, if ever, has in recent times.
It's 'another series of extreme events consistent with the long-term trend of a warming, changing Arctic,' said Zachary Labe, a climate researcher at the University of California at Irvine."
Climate Destruction.
Let's get real and stop calling it "climate change"; what we're "doing" is climate destruction.
The way we don't talk about it; that yes, we are doing this—is our way of letting ourselves off the hook. Because if we allow ourselves to "step back", and distance ourselves, or even urgently point to others whom we feel, or think, or want to believe are more "the cause", then we remove ourselves—and we don't have to take responsibility for our climate destruction. We take ourselves out of the picture, as if we are looking at something outside of our actions. Then we can say things like, "We're seeing more climate change these days, aren't we?" What cheats we are.
I am a climate destroyer.
Biodiversity and Ecosystem Alert from Intergovernmental Science-Policy Platform on Biodiversity and Ecosystem Services
Translation: We are destroying the worlds we live in--and their worlds, too. It's Science. Stop looking the other way.
Congratulations to actor/director Brennan Pickman-Thoon on his Theatre Bay Area Nomination for Outstanding Performance by an Actor in a Principal Role in The Gentleman Caller. Fine work!
Brennan Pickman-Thoon stars as Tennessee Williams in "The Gentleman Caller" at the New Conservatory Theatre Center in San Francisco.

In 1944, a flamboyant young writer named Tennessee Williams (Brennan Pickman-Thoon) is preparing for the world premiere of his play "The Gentleman Caller" - which is to become the master work, "The Glass Menagerie." During that same year, a closeted theatre critic from Independence Kansas named William Inge (Adam Niemann) serves as Arts Editor for the St. Louis Star-Times, but longs to follow his own true muse and become a playwright.
In creating his fictional account, playwright Philip Dawkins has Williams languidly introduce himself to the audience and set the stage and terms of the night's exploration. As the iconic but painfully, exquisitely, human Tennessee Williams, Brennan Pickman-Thoon cuddles up to everyone in the room--much as he cuddles up to Inge, his sole focus on the stage--but in speaking directly to us, we are already taken into his confidence, on his side, in on the gentle jokes and jibes. From the first moment, we are seduced by this silver-tongued man who yearns for intimacy, yet wears his protective garments whether his trousers are on or off. A carefully-scripted look into the hearts and minds of two men struggling with the meaning and iterations of life and love, and the grit it takes to go on living. What is the definition of love? Being at ease? What if you can never feel at ease, never let down your guard?
"The Gentleman Caller" opens in previews on April 5, 2019 and runs through May 5, 2019 at the New Conservatory Theatre Center, San Francisco, in its regional premiere.
Philip Dawkins' play is directed by Arturo Catricala.

&nbsp From the Front office
Climate change is not a national security threat,
it is AN EMERGENCY.
The biggest national security threat is in the White House. Currently.
"In the wake of the recent American election, fears and anxieties proliferate. Basic civil liberties are seen as endangered, along with many of the rights for women won over the past decades, and indeed the past centuries. In this divisive climate, in which hate for many groups seems on the rise and scorn for democratic institutions is being expressed by extremists of all stripes, it is a certainty that someone, somewhere — many, I would guess — are writing down what is happening as they themselves are experiencing it. Or they will remember, and record later, if they can. Will their messages be suppressed and hidden? Will they be found, centuries later, in an old house, behind a wall? Let us hope it doesn't come to that. I trust it will not." --- Margaret Atwood, March 10, 2017. Excerpt from the New York Times
On 20 January 2017, a United States Presidential inauguration took place.
One year later, the Federal government shut down and people marched all over America (and the world)
in support of Equality, Reproductive Rights, Social, Economic and Climate Justice.
January 2019. Two years later, the Federal government was shut down by the 45th President for over 30 days
in an unprecedented extortion scheme to force his "election strategy" will on an unwilling American public.
Who would have believed that a sitting American President would hold his own country and its people, hostage
to a berserk, wasteful and useless chimera.
We will march every year, every January, in the Women's March until its goals are achieved.
&nbsp "Real change, enduring change, happens one step at a time." – Ruth Bader Ginsburg
Westie the Wokest Dog at the San Francisco Women's March
From the Front Office: Redux and More Than Ever
A narcissist craves attention, and a narcissist with power demands it.
What if we set aside our grousing, commiserating, praying, brick-throwing, name-calling, joking, escalating, knee-jerking, blaming, crying, hand-wringing, shoulder-shrugging, polarizing, stereotyping, grandstanding, belittling, demonizing and escaping.
What if, instead, we choose to educate ourselves about any of the things that really matter. What's happening with those issues right now? What are the real consequences? Are they more important than posting something [witty/endearing/activist/repetitive/manipulative/funny/sad/antagonistic/supportive] on social media? What do all those posts add up to?
Can scientists, and real policy makers, and lawyers, and social activists, and educated minds resolve to take hands and move with balance and determination in the courts, in the science journals, in town halls and before Congress to preserve, protect and defend the gains we have made, the progress we have suffered for, the environment which needs us more than ever?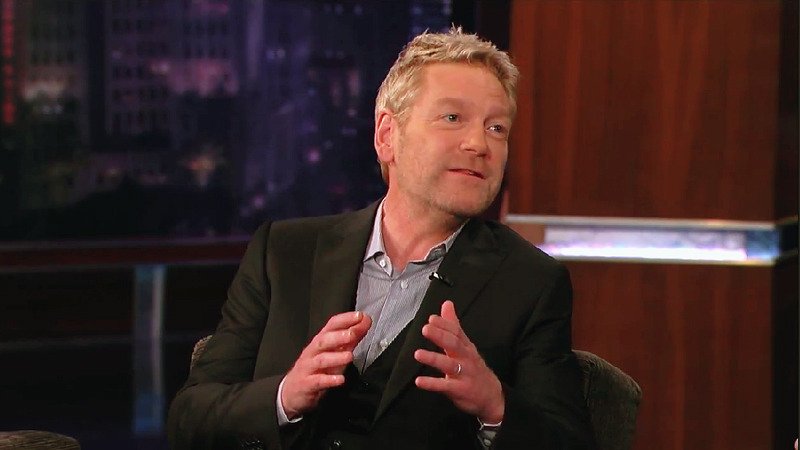 Each year the Ken Friends celebrate Kenneth Branagh's birthday by raising funds in support of charitable organizations connected with Sir Kenneth Branagh. For the last few years of our twenty-year giving span, our contributions have helped new and aspiring thespians meet basic needs in order to pursue their craft and dreams at the Royal Academy of Dramatic Art. Donations to the William and Frances Branagh Memorial Bursary at RADA allow us to "give back" a little, when a little can mean a lot.
A 2018 Thank-You From Sir Kenneth Branagh
There are some things that, however many times they happen, continue to be the most extraordinary, humbling surprise. So it is with the staggering yearly generosity of the Ken-Friends. It is never expected, and it is deeply appreciated.
I cannot adequately express my thanks for the money and for the real support it provides for students at RADA, but I can at least try, by way of gratitude to produce work that you might be interested to see. This season, it is All IS TRUE, which I hope captures some of what makes the mystery of William Shakespeare so endlessly fascinating. It is a film from the heart as you will see. And this message is also from the heart.
Thank you Ken-Friends, for your loyal, generous and magnificent support.
Have a wonderful holiday season, and a happy and healthy New Year.
With eternal gratitude from your friend,
Ken
Kenneth Branagh is the President of RADA.
Read more about the birthday projects at the Kenneth Branagh Compendium.

&nbsp "The IPCC has sounded many alarms, and the world just keeps smashing the alarm and keeps on sleeping." ---
Hans Joachim Schellnhuber, founder of the Potsdam Institute for Climate Impact Research
8 October 2018 Summary for Policymakers of Intergovernmental Panel on Climate Change (IPCC) Special Report on Global Warming of 1.5ºC
Limiting global warming to 1.5ºC would require rapid, far-reaching and unprecedented changes in all aspects of society, the Intergovernmental Panel on Climate Change (IPCC) said in its new Special Report on Global Warming. With clear benefits to people and natural ecosystems, limiting global warming to 1.5ºC compared to 2ºC could go hand in hand with ensuring a more sustainable and equitable society.
The report finds that limiting global warming to 1.5°C would require "rapid and far-reaching" transitions in land, energy, industry, buildings, transport, and cities. Global net human-caused emissions of carbon dioxide (CO2) would need to fall by about 45 percent from 2010 levels by 2030, reaching 'net zero' around 2050. This means that any remaining emissions would need to be balanced by removing CO2 from the air.
"The decisions we make today are critical in ensuring a safe and sustainable world for everyone, both now and in the future," said Debra Roberts, Co-Chair of IPCC Working Group II. "This report gives policymakers and practitioners the information they need to make decisions that tackle climate change while considering local context and people's needs. The next few years are probably the most important in our history," she said.
The IPCC is the leading world body for assessing the science related to climate change, its impacts and potential future risks, and possible response options. The IPCC report is prepared through the coordinated efforts of three groups: the physical science basis of climate change; impacts, adaptation and vulnerability; and the mitigation of climate change.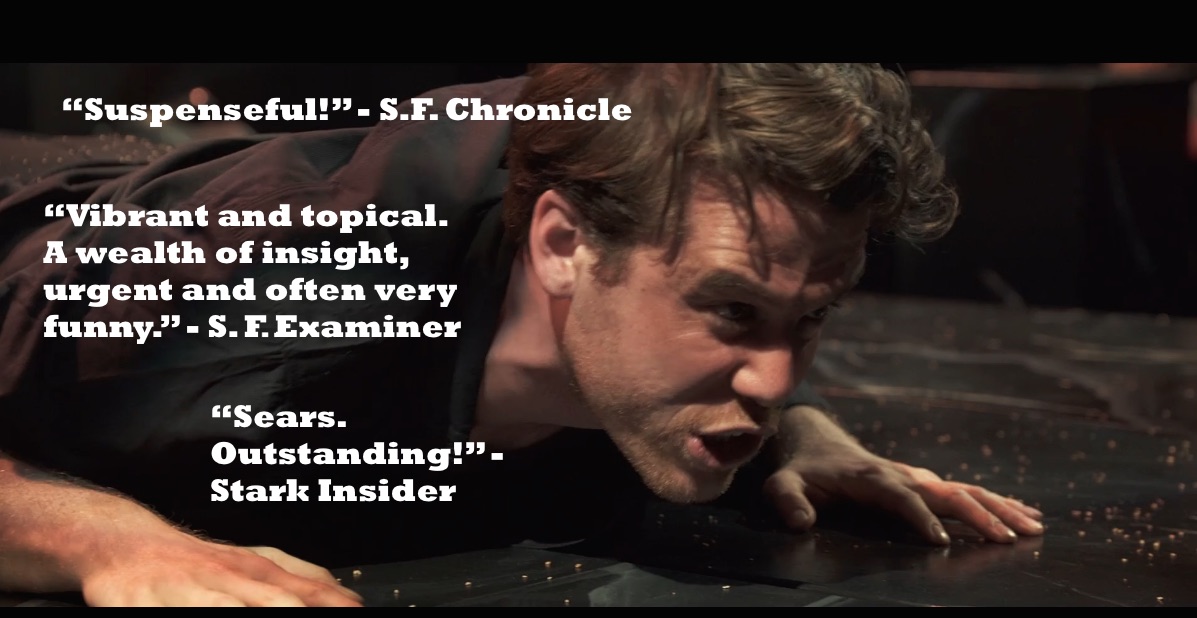 Congratulations to actor/director Brennan Pickman-Thoon on his Theatre Bay Area Nomination
for Outstanding Performance by an Actor in a Principal Role in Timon of Athens. Well-deserved!
Timon of Athens, directed by Rob Melrose, at the Cutting Ball Theatre. Previews begin 30 March.
Update: Performances extended through 6 May 2018.
As Timon, "Brennan Pickman-Thoon's portrayal is stellar, at one point depicting a business-like but blithe adherence to the social contract with ramrod assurance and later, with reptilian writhing, revealing contempt and rage for the values and people who surround him." -- For All Events, Victor Cordell
"From the elegant suited philanthropist of the first act to the degraded, madman of the later scenes, Brennan Pickman-Thoon inhabits his character with a dedication that elevates his performance to lofty heights. It's both a deeply introspective and athletic role and Brennan breathes life into this seldom seen character. Like Hamlet, Timon has the traits of a tortured soul and bares them to us with a vulnerability and rawness that is electrifying to behold. I had the opportunity to see Stephen Spinella's two-time Tony-winning performance in Tony Kushner's very Shakespearean-esque Angels in America. With Timon of Athens, Brennan Pickman-Thoon has his very own Prior Walter."
-- For All Events, Steve Murray
"The moon's an arrant thief, and her pale fire she snatches from the sun." -- Timon of Athens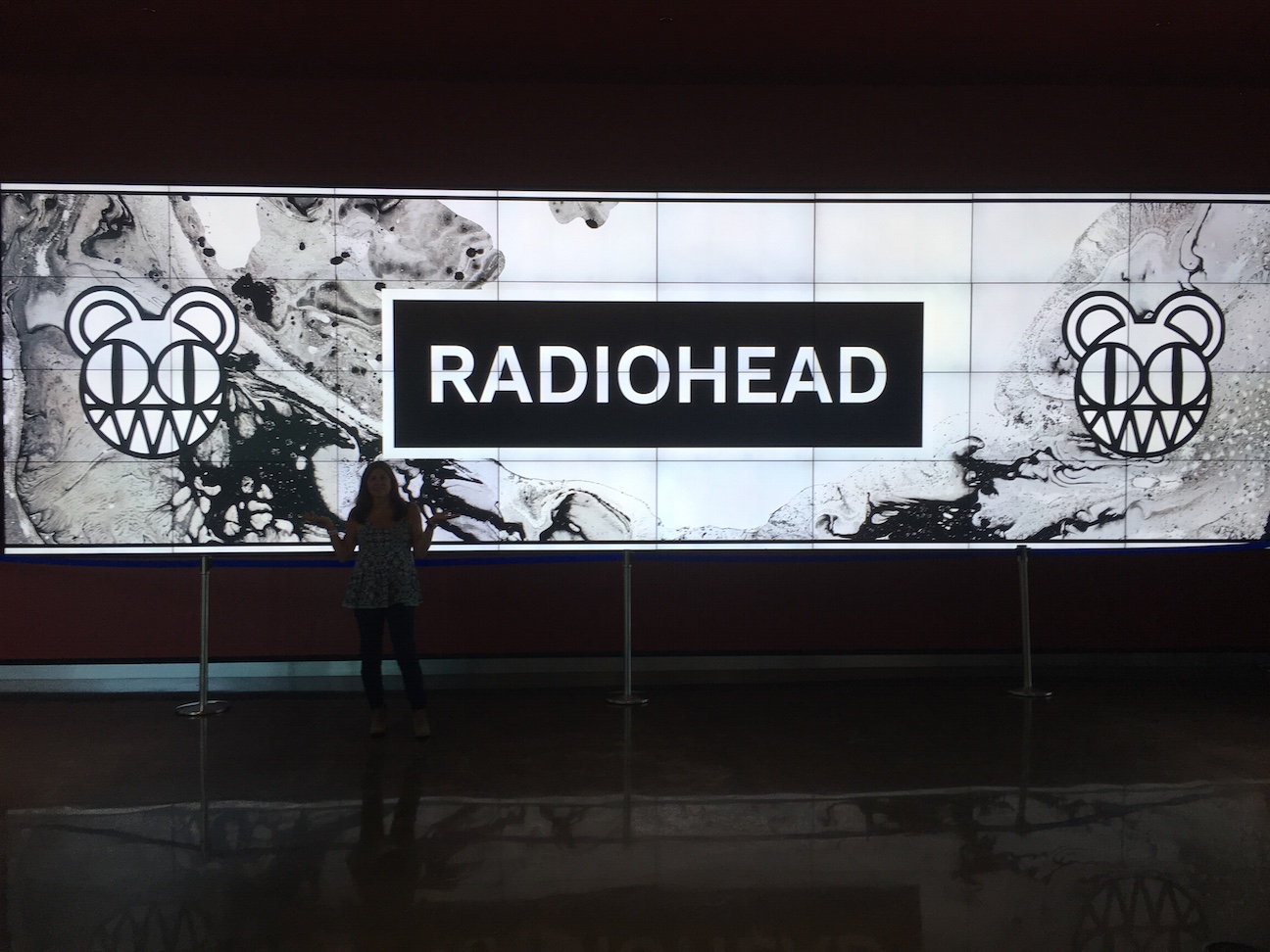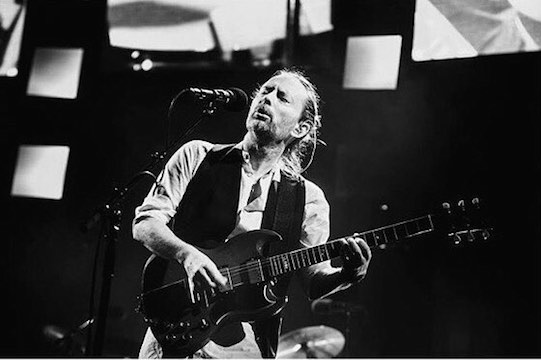 What's Up: Science - Protecting Our Oceans
Department of the Interior to Open Offshore Waters to Oil and Gas Leasing and Drilling
On 4 January 2017, the current administration announced it would allow new offshore oil and gas drilling in nearly all United States coastal waters, giving energy companies access to leases off California for the first time in decades and opening more than a billion acres in the Arctic and along the Eastern Seaboard.
The proposal lifts a ban on such drilling imposed by President Barack Obama near the end of his term and would deal a serious blow to his environmental legacy. It would also signal that the current administration is not done unraveling environmental restrictions.
The Interior Department would open 25 of 26 regions of the outer continental shelf, leaving only the North Aleutian Basin — which President George Bush protected in an executive order — exempted from drilling.
Interior Secretary Ryan Zinke and Interior officials said they intended to hold 47 lease sales between 2019 and 2024, including 19 off the coast of Alaska and 12 in the Gulf of Mexico. Seven areas offered for new drilling would be in Pacific waters off California, where drilling has been off limits since a 1969 oil spill near Santa Barbara.
The White House signed an executive order in April requiring the Interior Department to reconsider President Obama's protection of the continental shelf. [We flagged this back in April.—Ed.]
Last month Congress opened the Arctic National Wildlife Refuge, or ANWR, to oil and gas drilling as part of the tax overhaul. And last week the Interior Department rescinded an Obama-era rule that would have added regulations for hydraulic fracturing, or fracking, on federal and tribal lands. It also repealed offshore drilling safety regulations that were put in place after the Deepwater Horizon spill.
Front Office Duo of the Year
Megan Twohey and Jodi Kantor
Thank-you for your work.
From the New York Times:
"An internal Interior Department memo has proposed lifting restrictions on exploratory seismic studies in the Arctic National Wildlife Refuge, a possible first step toward opening the pristine wilderness area to oil and gas drilling.
The document proposes ending a restriction that had limited exploratory drilling to the period from Oct. 1, 1984, to May 31, 1986. It also directs the agency to provide an environmental assessment and a proposed rule allowing for new exploration plans. "
"Most human quarrels arise from the fact that both wise men and dunces exist who are so constituted as to be incapable of seeing more than one side of any fact or idea, while each asserts that the side he sees is the only true and right one." -- Honore De Balzac, Paris August-September 1846
"Art is also a lie; an attempt to make suffering bearable." -- François Ozon
"We're all in this together. It's kind of like sky divers, holding hands before you hit the ground." – Roz Chast , April 26, 2017, San Francisco.
What's Up Art: More Stanley Donwood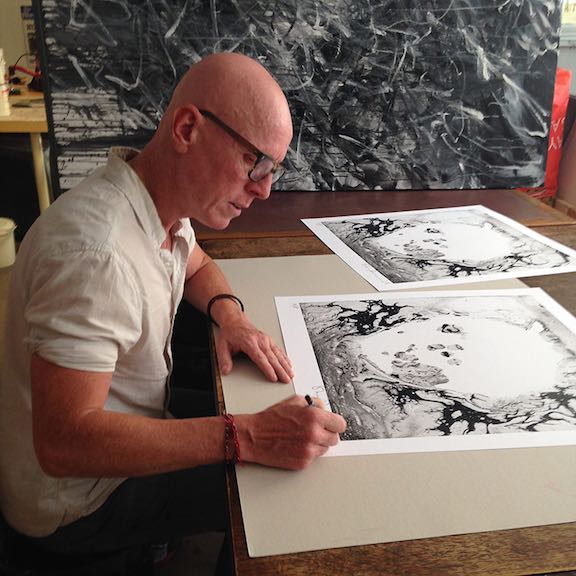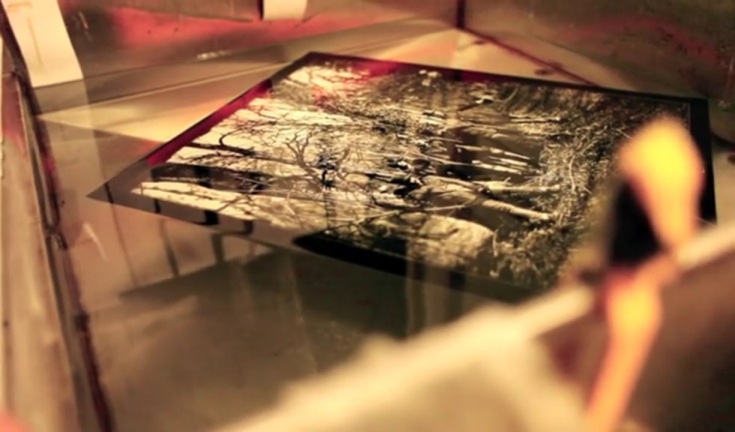 Radiohead: The King of Limbs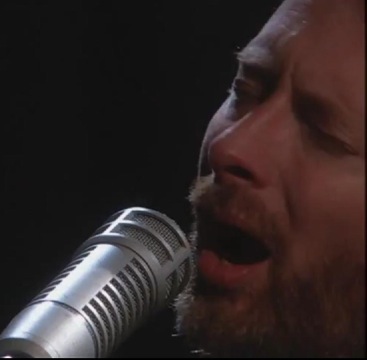 Radiohead - The Zen Album
The King of Limbs: Explore, Expand, Embrace
By Renie Pickman-Thoon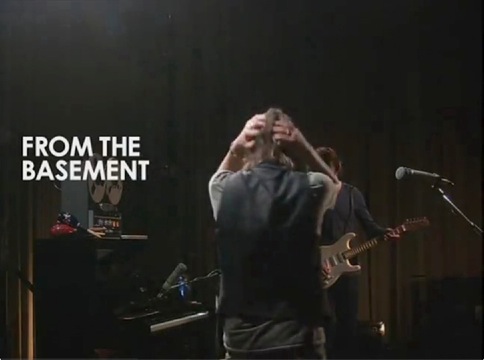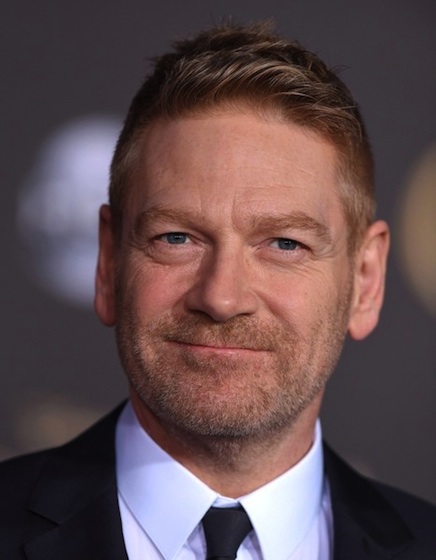 An excerpt from an interview with Kenneth Branagh by the Telegraph follows, where the actor/director discusses what makes him go.
'Not that I feel I need to justify it or explain it, but I know it wasn't about, "Hey, look at me",' Branagh says evenly of his early working life. 'It was about absolute enjoyment of what I was doing. I did not expect to be allowed to be an actor, to be allowed to eventually direct things. 'So really, frankly, for many, many years after that, there's still a kind of "pinch me I can't believe this is happening" thrill to it. There was an ebullience; there was an effusion. A sheer enjoyment of doing it. Maybe the work ethic was to do with justifying that one was worthy of that.'
But often, he adds, it was about fairness. If he ran his own theatre company, he could pay everyone the same money. If he made his own films and turned a profit, he could split it equally. 'Not rocket science,' he notes, 'but things I believed in.' He talks about In the Bleak Midwinter, his 1995 comedy, shot in black and white, about a small theatre company's attempt to put on Hamlet at Christmas. 'One of the greatest pleasures I had was when we had a screening on a Sunday morning in the West End. And most of the crew and cast came, including Joan Collins. I'd paid for the film myself with the money I made from Frankenstein, and we sold it at a profit. The books were completely open. And as they left the cinema that morning, we had all the envelopes laid out and we gave everybody a cheque – including Joan Collins, who nearly fell over. She said, "I've been in the business for a quite a long time, and this has never happened." She opened it and she said, 'F***ing hell!" Because it was not inconsiderable.'
By now we have moved back to the Yellow Bird HQ and, sitting in the dining area, Branagh is drinking tea. 'I remember telling my dad about that and he thought that was bloody good. Because he used to tell me about Friday nights, Crown Pub, in Belfast, opposite the Europa [Hotel], in one of those booths – they'd finish work at three or four o'clock and he would be doling out the cash. It reminded me of that. So I was proud of that. I thought that was fair and that was sharing it out. And because I'd paid for that, I was able to protect the film. It didn't get snaffled up by all the ways and many means you can be shafted in our business. 'And there you go,' he concludes. 'It doesn't make me Saint Ken. But [the motives] can be as straight as that.'
Straightness, fairness and camaraderie: these are things that matter to Branagh. Also in the context of In the Bleak Midwinter he mentions the writer and director Richard Curtis: he was 'a big fan of my little comedy. When he need not have been, Richard was somebody who encouraged and was simply kind and enthusiastic. And smart and funny. That's one of those things in this business that you remember; Thus, when I ask Branagh why exactly he had undertaken a comic cameo last year in Curtis's slight The Boat That Rocked, he replies that he was returning the favour. 'If Richard Curtis had asked me to walk off a plank into the ocean I'd have done so.'
'Ken genuinely loves the idea of everyone together in a team,' Curtis says. 'That egalitarian spirit, I think, is why he wanted to get on so much when he was young – just for the crack of it. He rang me up right before we began shooting The Boat That Rocked, and he said ;As a director, I know how scary the first day is – you've to get to know your costume person and your cameraman. So I want you to ignore me completely." He was on set for four days and he wasn't remotely precious or grand, just completely humble. And like a lot of English classical actors, such as Michael Gambon, Ian McKellen and Simon Russell Beale, he is very good at comedy.'
For Branagh, support and encouragement must go both ways. Daniel Radcliffe credits Branagh with pushing him in the direction of Equus: Branagh had the original idea for Radcliffe to star in the much-praised 2007 West End revival of Peter Shaffer's play. 'Ken was great because he was always looking out for possibilities of stuff we could be doing together,' Radcliffe recalls, adding that he originally suggested they do Rattigan's The Browning Version. Branagh oversaw early workshops for Equus. Meanwhile, Branagh has cast his Wallander co-star, Tom Hiddleston, in his next directorial project, Thor, starring Natalie Portman and Anthony Hopkins. It's another intriguing left turn in a consistently adventurous career, but at this early stage of production (filming begins in Los Angeles in the next few weeks) Branagh is contractually prevented from speaking about what, one imagines, will be a CGI-heavy Hollywood blockbuster comic-book adaptation. But he has been using his time in Sweden to research Viking mythology and visit Norway on fact-finding trips. So serious is he about the project that, last year, he handed over to Michael Grandage his planned directing of Jude Law in Hamlet – a huge theatrical undertaking that he had been preparing a year.
'I tried for a long time to see if I could do both [Hamlet and Thor," he says, 'and I couldn't. And then I said to Michael and Jude, "What do you think?" You know, it was a difficult moment. You don't want to let anybody down. But honesty's the best policy.' For Branagh the prospect of making a Marvel superhero movie 'is just such an extra-ordinary adventure to go on. It doesn't happen every two minutes. And Michael and Jude said, "On your way, and enjoy it . . . '''
Back outside Ystad's swimming-pool, Wallander is slumping down the road. On the director's instruction Branagh does it three, four, five times. On each occasion, he stops beneath a tree. On one take he exhales heavily. Another, he stares up at the branches, eyes closed. Another, he seems almost catatonically numb.
These are the closing scenes of The Man Who Smiled. 'It's Wallander walking away from his job, basically,' Branagh explained. 'He's constantly been in turmoil about whether he wants to continue to be a policeman. And he appears to have decided not to be.' Over the three new adaptations 'he goes on an interesting journey, which is to really deeply question why he's a policeman and the price he pays, the personal price, in relation to death . . . '
For Branagh, too, the work is important, but not if it means losing yourself. 'I'd say that's from my parents. It's a basic Irish working-class thing.
I was working with a huge star not long before my father died, and he said, [in a broad Ulster accent], "You wanna watch him, I think he's forgot himself . . . "
'Now,' Branagh says with a smile, 'that's a cardinal sin for them. It's about simply remembering yourself and remembering what you're doing and to be in the here and now. And know who your friends are, and know the value of money – in as much as it isn't going to make you happy. Your health is really the greatest blessing you can ever have, and after that friends and family. 'And all of those things contain complexities and sophistications and plenty of stuff to keep your life interesting. But if it's about the spurious pursuit of the glittering prizes, you'll find that they won't give you a hug late at night.'
Here, and more here, on the music page.
What's Up Art: More Stanley Donwood

Stanley Donwood in the Panic Office: The Art of the Bear at the Carriageworks in Sydney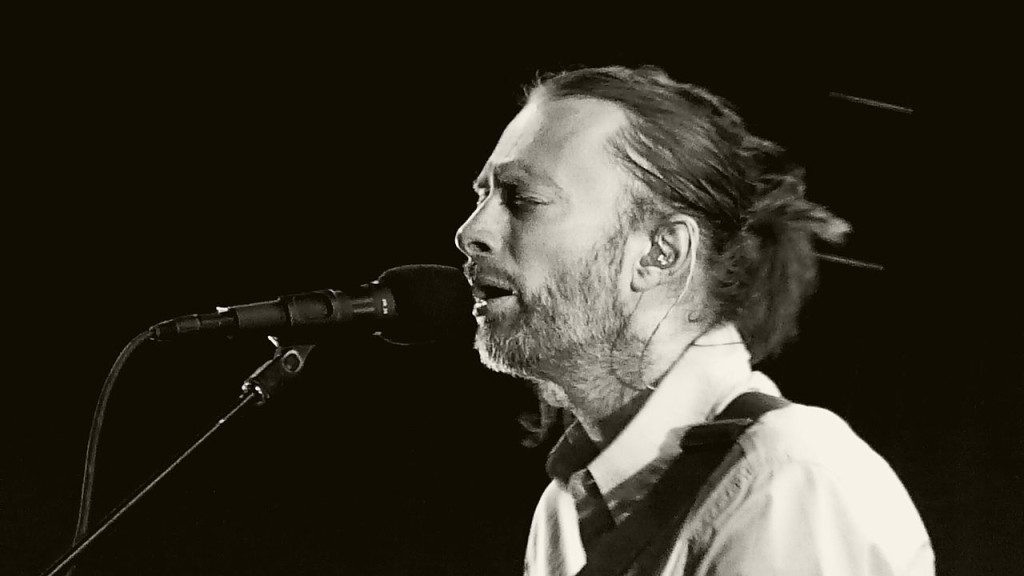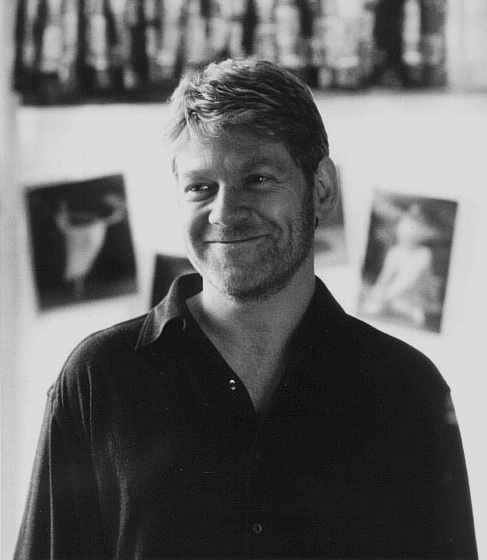 From a 1996 interview with Kenneth Branagh

KB: Shakespeare always denies sleep to his tragic heroes in moments of crisis, a spectacular example being Macbeth. In Macbeth he calls it "nature's balm... the cure for hurt minds." You don't get sleep because you are anxious.

CMM: Do you still feel daunted when you start a project, or when you arrive on the set for the first day of shooting?

KB: Getting sleep is a tough thing to do. It's a constant anxiety, and I'll go through various things: I'll take some sleeping pills, I'll take some herbal pills, I'll try to have a massage, or anything that will trick me into getting the sleep that is necessary. That's a crucial thing; it's a very Shakespearean thing. Shakespeare always denies sleep to his tragic heroes in moments of crisis, a spectacular example being Macbeth. In Macbeth he calls it "nature's balm... the cure for hurt minds." You don't get sleep because you are anxious.

CMM: As an actor or as a director?

KB: In both cases. As an actor because you are aware of a greater amount of expectation, particularly from yourself, in playing a role that is so open to interpretation, which relies so heavily on the personality of the actor. Whether it's Shakespeare or anything else, your try to find, in the current state of knowledge, what you think to be the sort of appropriate state of preparation to act well.

This is a constant mystery to me, because it changes all the time. It changes as you get older, you work with different people, it's a different project, you're having a bad day, you're having a good day, it worked yesterday when you had drank a cup of coffee before the take, but then a cup of coffee makes you forget your lines... You get anxious as an actor; and as a director, you're anxious for other people.

CMM: You've done Hamlet several times on stage, for different directors, and you've done a radio version. Was there a sense here, because this is a big-budget film, or because of your age, that this Hamlet was going to be your last crack at it, that this is the version that's going to fix it?

KB: Absolutely. "Time's winged chariot" was hurrying very near. What I tried to do was to convince myself, with many years of preparation, direct and indirect, experience in playing the part, with my own relationship with the part, with all the homework in the world done, that, in a way that couldn't really happen when I did Henry V, my obligation as Hamlet was, once that camera turned, to be as real and as natural and as truthful as possible in the moment, within the style of what we were doing, and to forget about all that information, forget about what you prepared. Julie Christie used to say to me, "You do it different every time, don't you?" I said, "If you say it different to me, I'll say it different to you." It's just however it comes out.

We've got to trust the work we've done. I don't believe in trying, on film, to repeat some loved moment from the theater, recreating something, repeating things --"I was terribly effective when I did the line like that." I like to try to give it away, and just, in that moment, to have worked up to the point where you might be able to leap off into some inspirational percentage, that you and the other actors might just catch something so that your scene and the performance sings a bit in that kind of mysterious way.

CMM: Can you give me an example from the film?

KB: The closet scene was different with Julie Christie than any time I had played it before. There's one specific scene -- it's a scene I like very much -- the "recorder" scene, with Rosencrantz and Guildenstern, after the play. We were in this tight space in this little theater we created, and the camera crew and everybody was saying, "You should break this up -- this shot here, this shot there -- let's block it so that we can cover it from six or seven different angles." And I said, "No, I feel that we should do this in one." I've always wanted that scene in the theater to go like some whippet; Hamlet is in a way at his least attractive, but he's also at his wittiest, with his extraordinary aggression against these two lads. We had everybody kind of cooking at the right time, and I thought the scene was funny and vicious.

We did a number of things in the film where we shot things in one, which puts some real flame under the actors. They get kind of nervous; it creates a kind of theatrical effect. It actually helped to create conditions, as I thought, that were conducive to bringing out that sort of extra under-the-skin kind of tingle that the audience can feel, I'm sure, when it's happening right in front of you, and you don't know what's going to happen next.

CMM: Are stage actors or film actors more receptive to that kind of approach?

KB: I find my best experiences are with people who do a combination of the two. What you do have from stage actors is an ability to learn three or four pages of dialogue, and to be able to come up with it zippily, and not need to do it line by line. If you've got actors who can remember it and are really on the tips of their toes about it, and they're also good film actors, then I think you get the best of both worlds. I sometimes feel frustrated when I want to do things with the camera and with the scene, which, I believe, essentially, gives the scene to the actors, and an actor can't sustain it for over a minute or so. But, what these [film] actors do have often is, in the moments they produce, an absolute, laser-beam radio-signal connection with the truth.

CMM: What's still out there that you want to do?

KB: In the not so distant future, if I have the chance to do them, Love's Labour's Lost and Macbeth. I want to do Love's Labour's Lost as a musical. I've always liked the play. It's very funny, very melancholy, very unusual, and has this peculiar Shakespearean magic in there, it really breaks your heart at the end, and it's also silly -- very, very silly.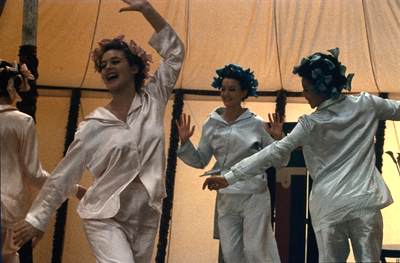 &nbsp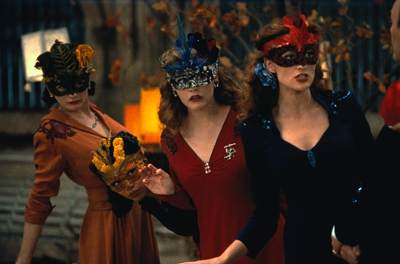 I find that I get an idea about the world in which it's set, the period if you like (though I try to make all our periods pretty loose), and then you just keep putting every scene and every character up against that idea to see whether it's going to limit it or work for that character. For Macbeth, it's witchcraft -- you really have to find a world in which you believe that witchcraft is in the air, that it's real. I want get a world going for the characters where the witchcraft really sends shivers down your spine, so that you know, when Macbeth knows, when he makes this pact with the devil's representatives, how very serious it is; so religion has to be very important. Then the marriage between Macbeth and Lady Macbeth -- that marriage has to be very carefully set. She says, "I have given suck," and yet they don't have children; is she older, is she younger? And it's Scotland. You get an idea, you get pictures. And these I find are "anchor pictures."

With each of those plays now, in terms of the development of a film, I've got several scenes in each (many more in Love's Labour's than in Macbeth) where I can see the film and hear it. I can see the dance routine in Love's Labour's Lost: I can see a fantastic library, a fantastic circular library, and a dance routine on skateboards (but it's not a set now; a version of skateboards), and with them going all the way around the ceiling. I can see the women on punts on a river.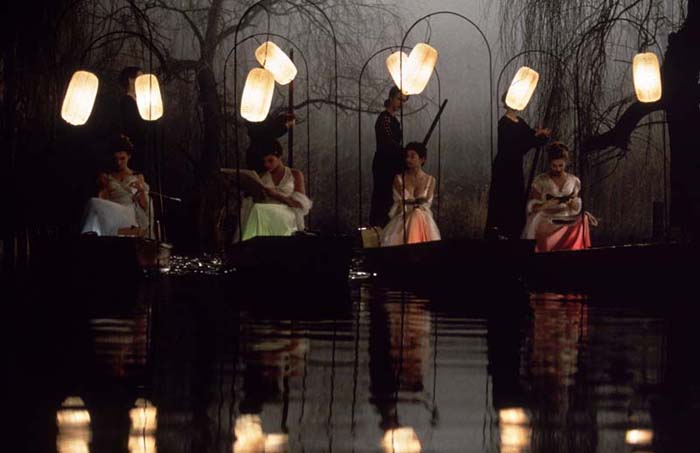 So I'm currently bashing away at those two plays. I carry copies of the plays with me (I've got them in my bag), and I'll sit and study a scene for a bit, and make notes, and work up some storyboarded images.

Excerpt from an interview with Kenneth Branagh in the Mainichi Weekly Online
20 July 2007

Q: According to your biography, you left Belfast when you were 9 to escape the Troubles. Do you think your experience of the conflict there influences your battle scenes?

A: I think it makes me aware of how easy it is for people to hate, rather than to love. I think it's a very exciting time in Northern Ireland right now. Politically, a massive, massive shift has occurred, and ancient hatreds have been put aside. I think an awareness of conflict and the need to resolve, the need for peace was very much part of my background. And this film [The Magic Flute, directed by Branagh] certainly is about the need for peace.

Q: What is your motto in life?

A: A good question. A hard question. It sounds like a cliche, but there is a line from Hamlet, at the end, where he says, "The readiness is all." In that context, it's probably about being ready for death, but I think it's a motto for me and it's about trying to be open in life, be open to experience, be open to situations and to people. And be ready, be ready to be surprised, sometimes be ready to be disappointed, be ready to be excited and be ready for anything. But be ready for things to change. Be active and positive. I suppose another way of saying the same thing would be: 'Anything can happen, enjoy it.'"

For more background on Branagh's film version of Hamlet, try The Readiness is All -- The Filming of Hamlet
Kenneth Branagh in David Mamet's "Edmond". Reviews and photos of Branagh at the National Theatre.

Offsite Offerings

Need Shakespeare? Check here for outside Shakespeare links.

Need a Shax monologue? Try the Monologue Archive.

Read Shakespeare here, at the Literature Network online.

Go to Page 2 of the Front Page

Go to Page 3 of the Front Page

Go to Page 4 of the Front Page

Features of the Daily Telegiraffe

What's Up: BOOKS Sarah Hatchuel, "Branagh and The Bard: A Companion to the Shakespearean Films of Kenneth Branagh"

What's Up: FILM Waking Will Divinely: Shakespeare in Love

What's Up: STAGE Kenneth Branagh's Macbeth

__________________________________________________________________________________

*** DID YOU KNOW? ***

NEW YORK - "Hamlet" was chosen as the greatest poem of the millenium in the New York Times Magazine millenium review!

LONDON (Reuters) - William Shakespeare was picked as Britain's "Man of the Millennium" by a poll of BBC radio listeners!

ENJOY . . . Chosen as the greatest poem of the millenium, Hamlet endures.

ENJOY . . . Who is the "Greatest Fictional Character in World Literature and Legend" - - one guess.
With the Austen lover's link.

ENJOY . . . Back issues of our features, indexed by subject on the front page, and on current feature pages.
ENJOY . . . Programme notes from the NFT's Branagh Retrospective, now added off of the Hamlet page.

ENJOY . . . Gertrude and Claudius, a book by John Updike, explores the new King and Queen.

ENJOY . . . Shakespeare in Less Than 10 Minutes Review of a video of restorations of the earliest surviving silent Shakespeare films from 1899-1911. Also, can you choose your five favourite Shakespeare films? Check your picks against Kenneth Branagh's choices.

ENJOY . . . Director Michael Almereyda's film "collage" of a knit-hatted Ethan Hawke as a Gen-X slacker. Our review of his Hamlet is here.

Almereyda does Denmark as a corporate prison. From the New York Times: Two Fortinbrases and the Ghosts of Hamlets Past. The last stage Hamlet of 1999 in New York becomes a photo album of Hamlets past, including Branagh, Olivier, and Gibson. Added: The New York Post muses on performing Hamlet.

ENJOY . . . Glimpses of genius. In praise of HAMLET: Kenneth Branagh's film version captures the soul of Hamlet.


Also find on the Hamlet Page an interview with Kenneth Branagh (now with photograph) and an account of the London benefit screening of Hamlet, at which Branagh appeared.

ENJOY . . . The New York Times review of "Discovering Hamlet" a short film which documents Branagh's early take on the stage role under the direction of Sir Derek Jacobi.

ENJOY . . . Kenneth Branagh's interview at his NFT Retrospective, as conducted by the Guardian newspaper. Complete text, and complete Questions and Answers now available.

ENJOY . . . The films " Onegin" and "The End of the Affair" open with reviews, interviews, and photographs. Fiennes has been searching for Pushkin's anti-hero Eugene Oneginfor some time.

USING THE DAILY TELEGIRAFFE

© 1998--2019 Daily Telegiraffe

The Daily Telegiraffe is a non-daily non-dairy publication, where Mel Brooks meets Jane Austen,
Thom Yorke meets Thomas Hardy, and everybody loves Shakespeare. Celebrating 20 years.
If you can believe that.

WARNING!!!: Reading these articles has been known
to induce mild amusement and may become habit-forming.

. . . so tell your friends!

This publication is for entertainment only. Pages which contain our Big Ben icon
contain parody and fabrications intended as humourous commentary and witty jocularity.
Such page(s) may also include irreverent sarcasm, elements of irony, and assume a level
of intelligence on the part of the reader. We apologize for any inconvenience.

All proprietary and legal rights reserved. On the other hand, you've read this far,
and the Daily Telegiraffe believes that tenacity should be rewarded. Accordingly,
permission is hereby given to reprint, reproduce, and otherwise distribute any original
articles which appear herein, as long as the name of this publication is cited.

All items "From the Front Office" or updates thereof express our most serious concerns,
and constitute a growing portion of this publication. (I.E. hogging the front page.) If things get better, you'll see less. Perhaps.
Meanwhile, we apologize for every inconvenience.

The Daily Telegiraffe also brings you "real deal" news and items, which can be found off of this front page.
The copyright for those items remain with the original creator(s) and no infringement is intended.

Send e-mail, comments, additions to reniept@hotmail.com or click here.