2011 Donation to RADA and The Lyric Theatre, Belfast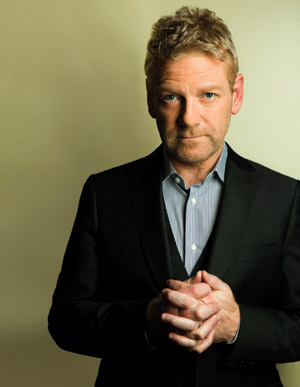 To celebrate the 50th birthday of Kenneth Branagh, an energetic and resourceful group known as the Ken-Friends raised over $3,300 for RADA's Bursary Fund to support aspiring acting students. As a special tribute, the Ken Friends also donated funds to the Lyric Theatre in Belfast, for a chair to be named in Branagh's honor.
Dear Ken Friends
I wanted to wait until today to thank you for the spectacular generosity and imagination of your birthday wishes and gifts, on the occasion of my 50th. Let me explain.
Today sees the announcement of part of the new season at the rebuilt Lyric Theatre, Belfast. It's a wonderful new building that is now specifically supported by the Ken Friends via the seat which you have sponsored and named in my honour. I am thrilled and made proud by both ends of this connection. Thank you so much.
And it is only today therefore that I am allowed to share some related and exciting news for me, and news that I hope will be pleasing to you all, in considering not only the generosity of your Belfast gift, but the aptness.
This Autumn I will perform in a production on the stage of the Lyric theatre.
It's a comedy, The Painkiller. It has been adapted from Francis Veber's French original by my great friend and collaborator, the brilliant Sean Foley, who will also Direct. I will be joined in the cast by the wonderful Welsh actor, Rob Brydon. On a personal note, the play will also mark 30 years for me as a professional actor, having started in October 1981, in Belfast, in the first of Grahame Reid's 'Billy' plays. So all in all, this birthday gift was a triumph of timing, and a marvellous, much appreciated gesture of support to the new Lyric.
. . . [My family and I] continue to be inspired by what the Ken Friends have contributed in practical, meaningful terms to the lives of young actors so often struggling to make ends meet. It is a GREAT thing that you do in our names, and to paraphrase James Cagney's George M Cohan in Yankee Doodle Dandy, ( a character and story I took to Belfast in one of my theatrical adventures as some of you will know), "My mother thanks you, my father thanks you, my brother thanks you, my sister thanks you, and I thank you".
And finally may I say how touched I was by all those cards! They made me feel very very lucky, and apart from messages of such kindness and appreciation, many contained words of wisdom that I will treasure for ever.
Thank you my friends for making a special birthday even more special. I hope to thank some of you personally if you make it to Belfast, and for those who don't, we plan to make three more Wallander films this year which I hope you will enjoy. I also hope you will be entertained by our film of Thor.
Lastly, let me send to all of you a wish for a 2011 that brings the greatest of health and happiness to you all, and the time to enjoy both.
With sincere gratitude,
your friend,
Ken Branagh.
The Ulster Association of Youth Drama in Northern Ireland, supported by donations of funds from supporters of Kenneth Branagh, send their thanks.
Catherine Higgins
Lisburn, Northern Ireland
I was delighted to be one of 180 young people across the UK chosen from 4,732 auditionees to take part in a 3-week acting course with the prestigious National Youth Theatre this summer. With thanks to The Ken-Friends Bursary from the UAYD, I stayed in Halls of Residence in North London for the duration of the course with the other participants. This helped to create the family atmosphere which made it so hard to leave at the end of the course! During the 3 weeks we were trained in singing, stage combat and clowning as well as the acting and movement we had expected. The culmination of my time on the course was a final devised piece which we performed for the other groups, the existing NYT members and the NYT Council. I had a thoroughly exciting, exhausting and enjoyable time in London and slipped easily into the fast paced city lifestyle. It was wonderful to be surrounded by so many other young people who were as passionate about theatre as I am and I was fortunate enough to make some great friends. A truly unforgettable experience and I feel it has prepared me for student life this year when I will be studying Drama and English at Trinity College Dublin.
********************************************************************
Jonathan Anderson
Magherafelt, Northern Ireland
Dear Ken-Friends
I am writing to thank you whole heartedly for the support given to me by the Ken-Friends Bursary Scheme. The funding helped me to realise my dream of working with the National Youth Music Theatre. I had a truly unforgettable experience acting in 22 performances of 'The Dreaming' by Charles Hart, a musical adaptation of A Midsummer Night's Dream. Nine performances took place in Guildford at a lavish modern theatre - it was fantastic working in such a professional set up. Thirteen performances took place in Edinburgh as part of the fringe festival - another novel experience in that all the shows were matinees.
I understudied the main character of 'Alexander', unfortunately Ben Barnes, the actor, was never sick!! Still may be next time! Music International came to see 'The Dreaming' and asked some of us to do a reading of Willie Wonka & the Chocolate Factory in October in London - 2 roles for me here as Augutus Gloop's father and the Narrator.
I have been able to find out about possible theatre schools through talking with the many people I met through my time at NYMT. RADA, Bristol Old Vic, Central, Lamda and Guildford all seem very appealing. I really now have found my calling in life!! I truly enjoyed the whole experience and can't wait until next year when NYMT are doing a new play written by Alan Ackborn - I'll certainly give the auditions a go again.
Many thanks again.
*********************************************************************
Molly Goyer Gorman
Cushendun, Co. Antrim, Northern Ireland
I first heard about the National Youth Theatre (NYT) through UAYD's Platform magazine, and as I had been looking around for good summer acting courses, I decided to audition. Also, the idea of spending three weeks in London with no parents was pretty exciting!
The man who auditioned me was lovely, he made me feel really relaxed and after I had performed my pieces (Bottom as Pyramus, and Deirdre of the Sorrows), we had a friendly chat about drama groups in Belfast. So it wasn't anything like the 'Popstars' or 'Soapstars' auditions the people from the NYT took time to listen to you and answer your questions.
However, I auditioned in February and by the middle of May I still had no word from the NYT, so I decided to forget about it and maybe try again next year. You can imagine my face when, three days before the end of school, a big brown envelope from the NYT arrived! I was completely over the moon, but it also meant I had to look around for funds and get a summer job. As well as the course fees, I would have to pay for staying in halls of residence, food and all the nights out that I hoped to have in London!
So when I got on the plane for Heathrow on 4 August, I felt like I'd earned it after many Saturday mornings as a maid in my local B&B. But I had hardly any idea of what the course content was and I felt a bit nervous at the thought of being one of the youngest there (they take people from 15 to 21).
The first night in Tufnell Halls of Residence was as scary as I had expected. Everyone seemed to know each other and I was petrified of going into the bar or one of the kitchens full of funny, exuberant, arty people. However, as I later learned, everybody had felt pretty nervous on that first night. But as soon as the courses started, we became like a big, friendly family.
The NYT do seven courses every summer - courses 1 and 2 are for the younger members (aged 13 to 15) and the other five are for the older ones. At the time I was there, courses 5, 6, and 7 were running and I was put on course 6. Our leader was called Guy, and he was a professional actor. We also had an assistant leader called Amy who worked in stage management. There was one other boy from Northern Ireland on the course, and for the first while, no one could understand our accents!
Guy broke the ice in the group by teaching us all a very intellectual song called 'Mhhm-Hmmm said the little green frog one day' (it had actions as well!). We played various getting-to-know-you games like matchbox biography (where you have the time it takes for a match to burn to tell the story of your life) and a game where you had to sprint, eyes closed, across the hall. Indeed, the whole first week at NYT was about bonding, having fun and enjoying the more physical aspects of theatre. We had workshops from a stage fighting instructor, a voice coach, a street dancing teacher and a professional clown. Different people liked different things - a lot of the boys loved lunging at each other with medieval daggers, while the more athletic people enjoyed learning some break-dance steps. These workshops taught me a lot about letting go of your inhibitions and not being afraid of acting the idiot. If someone had walked in during the clowning workshop and had seen us pretending to be angry monkeys, they would probably have fainted!
In the first week, I think we all went a bit mad, knowing that we were independent in London. But as well as all the nights out in Leicester Square, Soho and Covent Garden, we had the chance to go and see quite a few shows. The NYT provided us with free tickets for two shows each. Different courses went to see different things: our course got tickets for the musical Les Misérables and for the Reduced Shakespeare Company. These shows provoked heated discussions in class the next morning, and even sparked off some of our ideas.
By the second week at NYT, course 6 were a tight, supportive group who looked out for each other. I had begun to make some good friends from Scotland, Wales and Manchester. We were all ready to get down and do some 'serious acting' as opposed to physical stuff. On Tuesday of the second week, Guy gave us an exercise that none of us will ever forget. He sent us off to Camden Market in the morning, and by lunchtime we had to have found a real-life character that we would like to play amongst all the goths, punks, beggars, salesmen and street performers that you find there. It was strange at first, following people around and watching them. After a while, though, it became fun as we noted all their physical characteristics and tried to build up a story around them. That afternoon we all had a go at being the different characters while the rest of the group interviewed us. It was brilliant craic.
One of the great things about being on the course was that you got to listen to other people's stories (and to tell your own too). Guy put great emphasis on storytelling, and we had many opportunities to act out some of our own experiences. This was often moving, sometimes funny or sometimes heartbreaking. We told our stories in various ways - first through mime, then using only seven words and finally through trying to act it all out with dialogue. However, you didn't have to tell a personal story if you didn't want to some people preferred to act out things that had happened to their family or friends. Through these exercises and through improvisations, we were beginning to build up a repertoire of material that we could use in the final show. We had begun to get 'homeworks' as well - like writing a monologue involving our character from Camden or making up a romantic conversation. From looking at all the impros, choreography and character work that we had done, it was decided that our show should encompass the themes of fear, faith and flight.
At the beginning of the third week, everyone was a bit nervous as we hadn't started any proper rehearsals for the final show and we had only a vague idea of our three themes. But Guy was reassuring and got us working hard, sometimes from 9:30am to 7:30pm. We still had time for games, though, and we were incorporating a lot of circus acts into our devised piece. It was going to be like a 'freak show' of all our characters from Camden, involving some individual monologues, some sketches, a song and two ensemble choreographed pieces (one of them to do with a circus). Also, some of our music was being played live by members of the course.
Obviously, this was harder work than the first two weeks and it took some getting used to. But it was just as good fun. We all encouraged each other (and gave each other massages at the end of the day!).
On the Friday 23 August, it was performance time. Courses 5, 6, and 7 each had 40 minutes to perform in front of their friends and the NYT management. Tension was quite high, but we enjoyed doing our piece and there were no serious hiccups. The three shows were very different - course 5's was quite music-based and its theme was justice. Ours was hopeful and optimistic, whereas course 7's show was all about the dark underbelly of life, and it was extremely powerful to watch. But everybody on stage was focused and talented. Indeed, I was in awe of some of the actors and actresses for whom it was obvious that they would have a career in drama.
After a crazy last night (the less said about it, the better), we went our separate ways. But we are all now members of the NYT until we're 21, which means that we can be asked to audition for NYT productions, and we can contribute our own ideas for shows.
This course was definitely the best and most challenging acting training I've ever taken part in. If I had to find fault with it, I'd say that I only wished it could have lasted longer! Also, I would have liked us to have had more input in planning the actual layout of our final show. That said, I would recommend the course to anyone who is seriously interested in acting in the theatre. By the end of the three weeks, you'll know whether you want to pursue it as a career or not. NYT also run technical courses in Stage Management, Lighting and Sound, Scenery and Prop making and Costume.
So finally, I'd like to say a big thank you to the Ken-Friends Bursary Scheme, who enabled me to have the best summer of my life, and to make friendships that I hope will last for a long time. Keep up the good work!
*********************************************************************
Branagh at 41 Inspires Support and Philanthropy
For the fourth consecutive year, Branagh's supporters showed their admiration and encouragement by donating funds to help the Ulster Association of Youth Drama in Northern Ireland. The donation total for 2001 in dollars was $4,655.00, the rather sizable sum of £3,197.77, when converted to sterling.

Branagh sent the following note of thanks:

"Once again I find myself stunned by the generosity of the Ken-Friends in marking my birthday.

Not only the staggering sum of money which goes to such necessary and valuable use in Northern Ireland, but all the beautiful and generous messages in the cards I have received. I feel both proud and humbled by such a response. I thank you all from the bottom of my heart.

May I wish you all the merriest of Christmas's and look forward to seeing many of you from the stage in Sheffield during the run of "Richard III".

You are a wonderfully kind group of people.

Thank-you again

Warmest wishes
Kenneth Branagh
Last year,birthday wishes took the form of donations to the Royal Academy of Dramatic Art, and to the UAYD. Previous donations by Ken-friends to UAYD have been as follows: 1998--$2,694.00; 1999--$4,513.00; 2000--$6,041.00.
This latest addition of generosity brings the total the UAYD has received from Branagh fans to $17,903.00 US. Bravo, everyone.
Some recipients of last year's Ken-Friends bursaries shared some thoughts:
Paul Kelly
National Youth Theatre
10-week residential training programme and performances of 'The Holyland'
Having completed my 10-week tour with The National Youth Theatre, I can honestly say that it was the best experience of my life. The play was called 'The Holyland' and was written by Northern Irish playwright Daragh Carville. We had 4 weeks rehearsals in North London University and then headed to the Edinburgh Festival where we performed for 3 weeks followed by a further 3 weeks of performances at London's Lyric Theatre.
The rehearsal process was amazing! John Hoggarth, the Director and Daragh Carville were present in every rehearsal helping us with character development and scene work.
I have made some amazing friends who I still keep in contact with. The cost of the experience was around £2,000. I'm very thankful to UAYD for contributing a Ken-Friends bursary towards this sum. I still have some to pay off, so I hope to do some fundraising in the coming months.
I have benefited greatly from this experience. I worked with people of all cultures. I showed my skills and spoke highly of UAYD and drama in Northern Ireland.
Thanks again for the donation!
***************************************************************************
Sean McGeown
Stagewise 2001
1-week residential programme
The training comprised of classes in physical theatre, mime, acting and musical theatre. I worked with the reknowned white-face mime Rowan Tolley; he placed a strong emphasis on the use of levels and the level of space provided to create an act of theatre without speech.
The musical theatre classes were with Robert Heinemann, a conductor, singing intructor and pianist. Robert's methods were unorthodox and his classes were the most exciting.
Kevin Dowset, an experienced and well-known actor, director and playwright was my core tutor and his classes explored improvisation.
Throughout the week I feel I have learned a lot and I have more energy for the physical aspects of theatre. I believe I have improved my stage presence and singing. I would like to thank the Ken-Friends and UAYD for their contribution and help, which was a huge help and is very much appreciated.
***************************************************************************
Helen Vance
Ulster Association of Youth Drama
5-week residential performing arts course and production of 'A Scene from the Bridge'
Knowing how to begin and where to end is my only concern as I sit down to write an evaluation of my UAYD experience. Other than that, to reminisce about the past weeks feels like sheer indulgence. I've met folk who will undoubtedly be my friends for life and the social priviledge of getting to know such a diverse group of people at such an intense level far outshines the work.
This seems to imply that my experience was just heavenly social whirl - far from it the discipline was fierce...On the 21st July I arrived in Cultra and embarked upon an intense week of workshops from 9am - 9pm daily. It was a varied week and we practised everything from people watching to Clowning. It was a good basis on which the foundation of our production stood. Diane Kennedy took us from some excellent dance sessions and circus skills, Conor Mitchell shared his immense musical talents with us and Heather Long gave us a fascinating insight into costume design. We had two visits from Kids in Control who in one memorable session taught us to express ourselves through attitude in carnival dancing and spray painting with our bodies! Many new skills were attained but character building was the main aim of the game. Endurance was built up by surviving daily warm up led by Sean Donegan and thick skin was needed in order to endure the verbal abuse from the task-master himself, David Grant!
When week two began in Armagh we were encouraged to focus much more on the script and the production. Our musicians and technical team joined us here and this added a further dimension to our experience. The production began to take shape and we saw 'the fruits of our labour', as rehearsals became more intense and focused. By our opening night we were extremely excited by the prospect of having an audience. Nothing could have prepared us for the variety of audiences that we were to encounter over the next nine performances both in size and diversity of reaction. Having to perform regularly with consistency and energy in a variety of new venues taught us much more than any number of rehearsals could have. This gave me some insight into what acting as a profession must be like.
On the whole, the experience has taught me to 'give it a go'. not to be too shy to try or too proud to fail. As well as becoming more tactile and most probably more pretentious, five weeks of living with a group of such talented, vivacious young people has inspired me to continue down the path of the dramatic arts and I'm looking forward to beginning Trinity College in October to study English Literature and Drama.
I'd like to say a big thank you to everyone who was part of the UAYD summer experience, including the sponsors who made it financially feasible.
(Thanks to Jude for the text.)
A 40th Birthday Salute to Kenneth Branagh

This year, birthday wishes to Kenneth Branagh from his supporters took the form of donations to the Royal Academy of Dramatic Art, and to the Ulster Association of Youth Drama in Northern Ireland.

The Ulster Association of Youth Drama began as the Ulster Youth Theatre, a residential summer program for 40 students. The organization has grown into 35-40 groups throughout Northern Ireland with 1000 participants. In 1998, Branagh supporters gave the UYT a donation in in Branagh's name, which helped to pay for food & lodging so that young people could participate in theatre training programs. In 1999, Branagh supporters, through the workings of Ken-Friends and coordinator Jude Tessel, donated $4,507.00 US to UAYD in honor of Branagh's birthday. The tribute memorialized the Tenth Anniversary of Branagh's first Shakespeare film, Henry V.

On December 10, 2000, as Kenneth Branagh turned forty, UAYD received a "birthday donation" of $6,041.00 US which exceeded the amount donated last year. To date, UAYD has received a total of $13,248.00 US in donations from Branagh's supporters.

Click here for more about UAYD and the Tenth Anniversary Birthday Tribute to Branagh's HENRY V.

RADA

The renewal of the Royal Academy of Dramatic Art (more below) also received a helping hand from Branagh's supporters. A £1000 chair at RADA's new theatre was purchased in his name, as a birthday tribute to the actor/director who learned his craft there.

Reportedly speechless at first, Branagh sent his thanks:

"I want to say an enormous thank-you to all the Ken-Friends who contributed to my overwhelmingly generous birthday tributes.

The money which supports Youth Drama in Northern Ireland has an almost incalculable value. Way beyond the vastness of the actual sum and what it can literally buy, the comfort level and choice it makes possible opens all kinds of doors. It helps people who would not otherwise be able to participate in what for many is a life-changing experience. Your gift has a direct social impact and is deeply appreciated.

Many of you know of my fondness for RADA and the contribution you have made to them in my honour is a double thrill.

First of all, Richard Attenborough is delighted! In his heroic leadership of the rebuilding programme, I know every penny counts - yours will for sure - and at the same time, I'm enormously proud to be associated with the building in this way. Thank-you, thank-you. Thank You."

&nbsp &nbsp &nbsp &nbsp &nbsp &nbsp &nbsp &nbsp &nbsp &nbsp &nbsp &nbsp &nbsp &nbsp &nbsp &nbsp &nbsp &nbsp &nbsp &nbsp &nbsp &nbsp &nbsp &nbsp &nbsp &nbsp &nbsp &nbsp &nbsp &nbsp &nbsp &nbsp &nbsp &nbsp &nbsp &nbsp &nbsp &nbsp &nbsp &nbsp &nbsp &nbsp &nbsp &nbsp &nbsp &nbsp &nbsp &nbsp &nbsp Ken Branagh"
The Daily Telegiraffe joins in the salute to Kenneth Branagh, and all he has achieved thus far.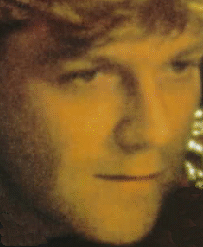 &nbsp
&nbsp